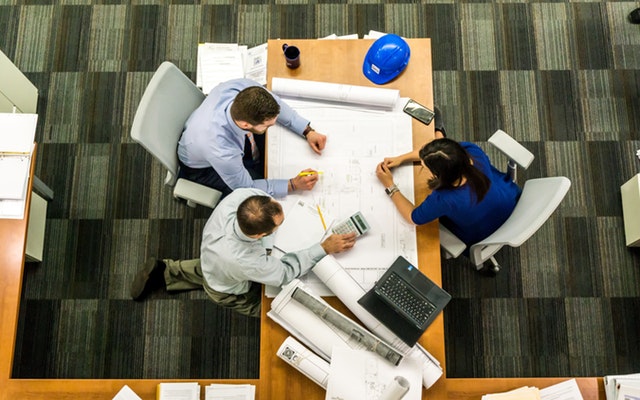 Business loans play a very important role in the life of a business owner. However, a Business Loan is not only a financial tool for new businessmen, but instead, a well-established one can also apply for it.
Since an entrepreneur has to deal with finance in day to day life; a business loan can help him or her solve any major fiscal emergency. Moreover, these loans are also easily available and come with different repayment options.
In today's day and age, modern technology has conquered the world. Hence, upgrading your equipment and technology is important. This upgradation will, however, be expensive, and a business loan can help you here.
Here are some more reasons why you may need a business loan:
Ready for expansion:
Maybe you run a store or a restaurant, and your customers don't fit in, or maybe your employees just dash around each other while walking in the office. This is a sure sign that you need a new office or a better workspace.
Besides this, if your business is running quite well, you can also think about expanding. When planning to expand your business, it is sure that you will need finance. A business loan can help you here.
Build your credit for future:
If you are planning to apply for a long-term financing next year, then you can start planning from a short-term loan for your business. If you fit in the Small Medium Enterprise (SME) category, then repaying a huge loan amount can get difficult.
In this case, a business loan can help you. Since the loan gives you flexible tenor options, you can easily apply for one for a shorter duration.
Equipment and machinery:
Upgrading your business is very important, as it will not only increase your production, but there are also chances to earn good revenue. In case you need certain equipment or machinery in order to increase your performance, this can be the right time.
Purchase more inventory: Inventory can be one of the biggest expenses for any business. Similar to that of equipment, you need to balance your demand when it comes to inventory. Especially when you have a seasonal business, there might be times when you need to purchase extra inventories. You can achieve this by borrowing a business loan.
New talent:
It is always good to invest in skilled labour, as this not only increases your production but it will also enhance the quality of your company output. A short-term business loan can help you hire some new talent to breathe fresh life into your business.
If you have not thought about the points mentioned above, then taking a business loan from Bajaj Finserv can help you expand your company. Developments in technology have made things simpler and easy to use.
This improved technology can help you apply for the loan online. However, before applying for the loan, you need to check whether you fit in Business Loan Eligibility Criteria or not. If yes, then you can easily apply for the loan online from Bajaj Finserv and get an affordable business loan interest rate.
Category: Business