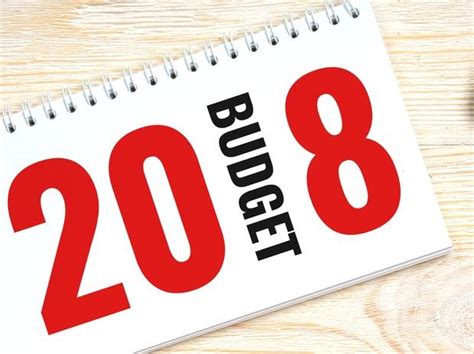 "We have managed to get children to school but the quality of education is still a cause of serious concern," said Mr. Jaitley Union Finance Minister during the budget presentation. This awareness was backed by slew of announcements in the Union Budget 2018 for skill development, and education up-gradation. Skilled workforce is critical for the growth of any business.
Here Are Some Initiatives Announced with Focus on Skill Development
Teach the Teacher
The quality of teacher is vital for improving the quality of education. An integrated B.Ed. program for teachers is going to be initiated. Government plans to train 13 lakh untrained teachers and use recently launched digital portal 'DIKSHA' to expedite the process.
Focus on Research
Rs. 1,00,000 crore has been earmarked for the initiative named 'Revitalising Infrastructure and Systems in Education' (RISE) over next 4 years. It will take care of research and related infrastructure in premier educational institutions, including health institutions. 'Prime Minister's Research Fellows (PMRF) to identify 1,000 best B.Tech students each year and provide them facilities to do Ph.D in IITs and IISc
Some other announcements include:
Specialised Railways University at Vadodara
Setting up of Institutes of Eminence
Setting up of two new full-fledged Schools of Planning and Architecture
Ekalavya Model Residential School by 2022 in every block having more than 50% ST population and at least 20,000 tribal persons.
Children can attend school, only when they are healthy. The government intends to build 2 crore more toilets under Swachh Bharat Mission to safeguard the health of the family and the community.
About 4 crore poor households will get access to power under Saubhagya Yojana, which will help students study. 5 lakh WiFi hotspots for 5 crore rural people will further help students to increase their learning curve.
Investments for sectors such as textiles, bamboo, fisheries & aquaculture, animal husbandry funds will provide economic empowerment to parents from lower economic strata of society to send their children to schools. The children will get educated and help to contribute to the economic growth of the country.
The government has increased its educational cess from 2% to 3%, highlighting its commitment for the educational sector and skill building.
To deepen the penetration of Make in India, customs duty has been increased for several items including mobile phones, TVs, footwear, auto components, electronics. With more businesses being set up for these products in India, the need for skilled workforce will multiply many folds.
Skill & GDP
As per a World Trade Organization (WTO) report, skill training can help India increase its GDP by 3% by 2035.
A McKinsey report shows that India could add USD 700 billion to GDP in 2025, and push it 1.4% up by increasing the number of women in the workforce.
Lack of skill in the workforce have the capacity to derail the economy. The importance of skill training and education had never been a hidden fact and Govts. Of the past have taken numerous initiatives.
But in Union Budget 2018, by combining an impetus to the growth of business loans in the country with a much needed thrust towards skilling of the workforce, the union govt have taken steps to improve the business ecosystem in India.
Category: Business