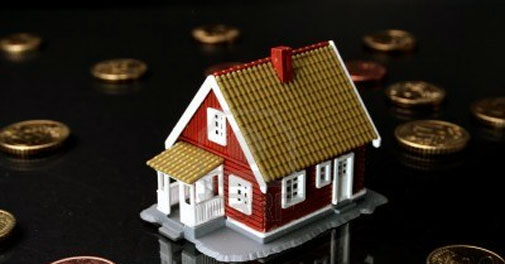 As it goes with the saying "A home is where the heart is". We all need a personal and private place which belongs to us and gives us a sense of identity. So, when we think about buying our own house, an obvious thing that comes to our mind is the price. How much would it cost? Is it affordable or should I take a home loan? How can I balance all my needs without compromising on my dreams?
Housing loan – An answer to all your questions:
Buying a house is not a choice but a priority. Bridging the gap between you and your dreams is the loan which assists you in buying a house or a flat. Now when it comes to a Home Loan, certain factors should be considered including Home Loan eligibility.
The Home Loan eligibility includes factors like age, nature and size of income, prior loan commitments, credit report and regulatory guidelines. Now, once you pass the eligibility criteria, another thing is the interest rate.
Home Loan Interest Rates:
The interest rate on Home Loans varies from lender to lender. The current market or policies adopted by various lenders also plays an important role while availing the Home Loan in India.
As the Home Loan is a secured loan, the interest rates are comparatively lower than other loans, e.g. Personal loans. Currently, the interest rate on Home Loans is 8.55% onwards.
As per the current market scenario, this is the perfect time if you are looking for a Home Loan. Here is why:
Reduced Risk Weight: The Reserve bank of India (RBI) has made Home Loans cheaper for certain category of loans by reducing the risk weight and the standard assets provision from 0.4% to 0.25%.
Increased Loan-To-Value Ratio: On loans between INR 30 lakhs to INR 75 lakhs, RBI has increased the LTV ratio to 80%.
Reduced Repo Rate: RBI of India has reduced its repo rate which is now at 6%.
Reduced lending and deposit rates by banks: State Bank of India slashed its deposit rate by 50 bps to 3.50 bps recently, and has been the first to reduced interest rates on Home Loans above INR 75 lakhs which may lead to other companies following the suit.
Ultimately lower interest rates: A combined effect of all these amendments is the reduced interest rates. Now, this can be a big boost for property buyers and may encourage lenders to provide more Home Loans while reducing the Home Loan interest rate.
However, don't forget the equated monthly instalment (EMI) and take an informed decision by using a Home Loan EMI calculator which will tell you about the monthly repayments and help you plan your monthly budget.
The Home Loan EMI depends on certain factors like loan amount, the rate of interest and tenor of the loan. All you need to do is mention few details like a principal loan (The amount you want to avail), loan term, interest rate.
And there it is, a payment table showing details of all payments to be made every month with a pie chart depicting the break-up of total payment making your task much easier.
So what are you waiting for? Hurry up to make the best out of this opportunity and get best deals for your dream home.
Category: Loans