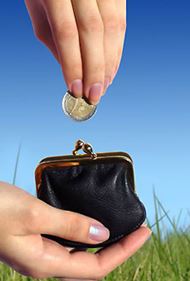 The start of fall means a lot more than falling leaves and apple picking to most Americans. Most families have to start shopping for everything from back-to-school to Thanksgiving and Christmas. If this sounds like you, odds are your budget is stretched a little thin this time of year. Fortunately, there are ways to save on the things you need.
Clothing
The beginning of fall means going back to school and odds are your kids fit into nothing from last year. Start by looking through their drawers and closets for items they can reuse, such as basic shirts, pants, and skirts. Then, form a list of needed items and start looking for sales. You can start looking online at places like www.reemclothing.com/Mens-Clothing/Original-Geek-Designer-Clothing.html for some great deals.
Food
Yes, you had to eat all summer, but the start of fall usually means shopping for after-school snacks and food for potlucks and holidays. Looking for sales and couponing can help, but there are other ways to save. Instead of buying a lot of small packages meant for individual lunchboxes, buy large sizes of snacks, yogurt, and drinks and divide them yourself. Invest in a few plastic storage containers such as a thermos and sandwich box to save on the cost of plastic bags. If you don't have time, let kids divide things on their own.
After school activities
It seems that this is the time of year when every club and sports team is asking for money. It's not uncommon for a small family to dole out thousands this time of year on sports and other clubs. To cut back, offer to trade services for program fees. For example, offer to mow the baseball field or run a snack bar in exchange for a discount on uniforms.
Fund raising
When fund raising begins, offer to just make a donation instead of buying tons of overpriced junk. You'll spend less and odds are the school or club will get more money.
Halloween costumes
Most of these are cheaply made, overpriced, and your kids just have to have them. Host a costume swap party among your friends to get costumes for free. You can also look online for some homemade costume ideas. Odds are you can create a costume based on goods you already have at home and you're child's costume will receive more compliments than if you bought an expensive one from the store.
Thanksgiving travel
Start looking for deals early, but your best bet is to travel a week before or after the holiday. Seeing relatives early might go against tradition, but you'll save a lot.
Christmas
If you are like many others, you try to get at least some of your Christmas shopping done before the Christmas rush that starts in December. Consider looking for deals on items you can buy family members now. If you have the habit of making or buying a small gift for neighbors and friends, look for ways to save on this gift. Keep your eye out on clearance racks. Or, if you plan to bake something, look for sales on the supplies you need.
If you follow these steps, you will notice you have saved hundreds this fall without feeling hardly anything.
Category: Saving Money