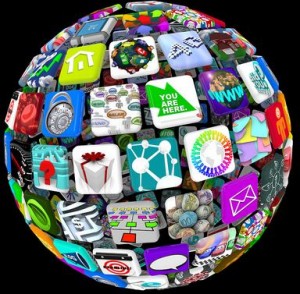 Technology is advancing at a rapid pace and consumers are able to access mobile networks quicker and more efficiently than ever.  From playing games to editing photos, smartphones can perform pretty much any task that can be accomplished on a desktop.
Because of this, businesses have realized that targeting the mobile platform is essential to keeping up with the competition. According to Dr. Eli Harary, the mobile phone market is "the mother of all growth markets. Organizations are also implementing apps as tools for their employee's to stay connected with each other which promotes business productivity and performance.
Promoting your organization or the brand you represent with the use of a mobile app requires the ability to truly reach your intended audience with an interesting, relevant and engaging platform.
There are a few secrets that you can implement with your organization's mobile app that are sure to help you succeed, regardless of the products, services or brand you are representing.
Branding Your Organization
When you want your organization's mobile app to succeed it is important to brand the application with your logo and company name. Branding your organization with a visually-stunning graphic and logo is a way for others to recognize your app and brand any time they see it online. Using the same logo and color scheme on your website as your mobile app helps to build more credibility to your brand professionally.
Design
The design of your mobile app is extremely vital if you want to stay ahead of your competitors while attracting potentially new customers to use the app themselves. Ensuring you have a modern and attractive mobile app design is a way for you to also build a better reputation professionally in the industry you represent. You can work together with professionals who specialize in mobile experience and design if you are unsure of how to properly present your app to potential customers and your target audience.
Navigation and Overall User Experience
Mobile user experience is another necessity that is involved with ensuring that your organization's mobile apps succeed. When you want to promote your mobile app as much as possible while receiving positive feedback, ensuring your users have a positive experience with their mobile experience while using your app is key. The speed of your mobile app can influence the amount of time users spend on your app while also helping them to explore more of what your mobile app has to offer.
It is also essential to implement an intuitive navigation section of your mobile app to allow users to easily browse the content and information you provide within the application itself. Navigation is a key factor in determining the success you experience with any mobile app.
Knowing how to properly develop and promote your organization's mobile app can ultimately mean the difference between success and failure as a brand. Using a few secrets to help with making your mobile app succeed is a way for you to stay ahead of competitors while also ensuring you are properly reaching any audience you have in mind.
Category: Business