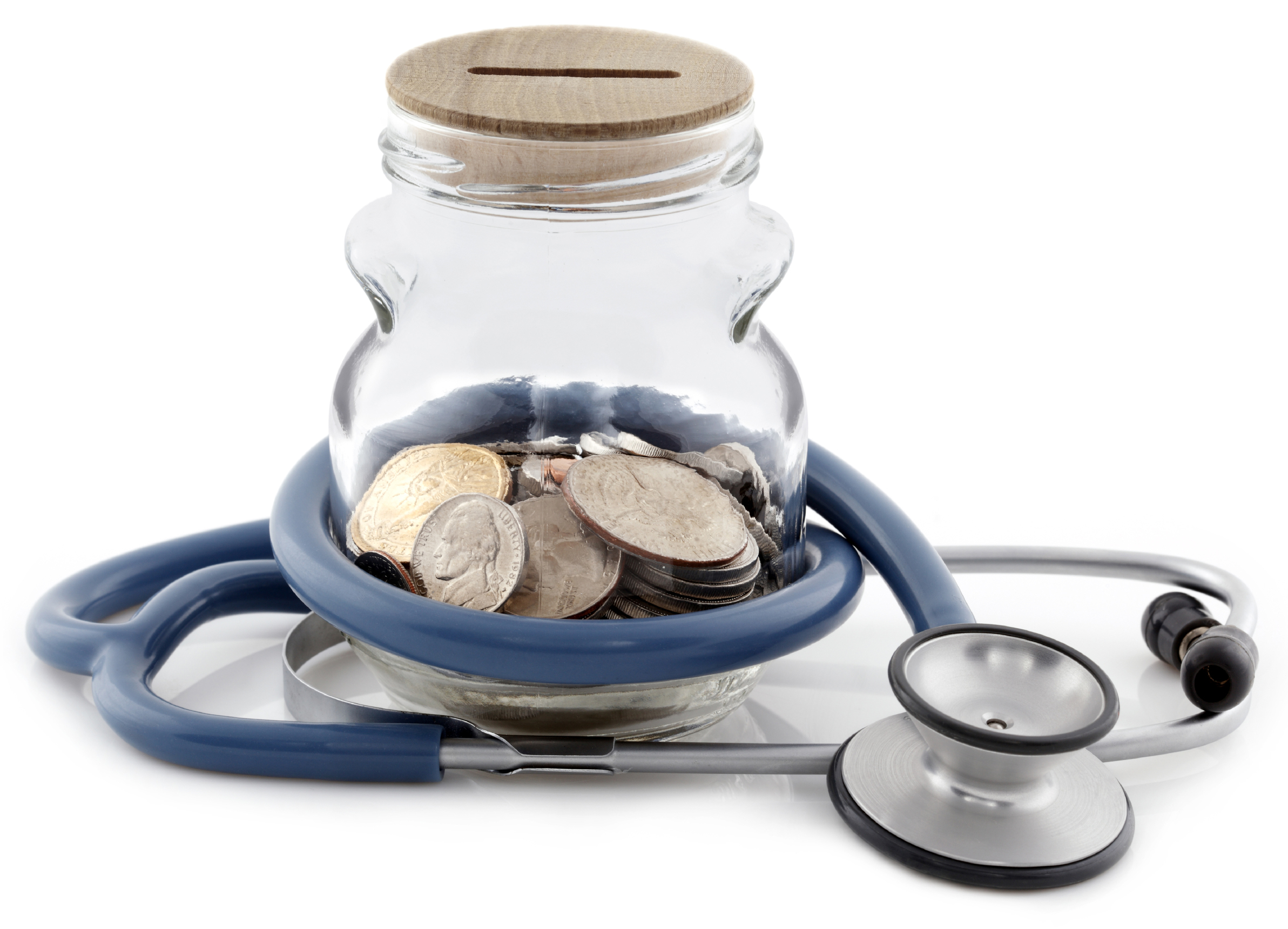 Choosing the right health insurance plan for you or your family can be difficult. There are a variety of options available that provide different levels of coverage and offer different benefits. One of the components of health insurance that you may have overlooked but should consider is a Flexible Spending Account (FSA).
This type of account can be used to pay for almost any healthcare related expense and is beneficial to individuals and families alike. Consider all of the benefits of a Flexible Spending Account and determine if this option is right for you.
6 Ways to Save Money on Summertime Child Care
According to the IRS, you may be able to count the cost of daytime child care toward your dependent care credit. You also may be able to use an employer-provided Flexible Spending Account to help pay for summertime child care. Caveats: None! Be sure to …
Set Money Aside for Out-Of-Pocket Medical Expenses
The primary purpose of an FSA is to have money to use to cover out-of-pocket healthcare costs. While this does not seem like a big deal, it can make all the difference with your expenses.
The plan can be used to cover almost any healthcare related expense that isn't already covered by insurance, including copayments, deductibles, prescriptions, and more. Having this money set aside is an easy way to avoid overspending and to cover unexpected expenses of health concerns that arise.
Pay Less Taxes and Save Money
Another major benefit of Flexible Spending Accounts is that the money that is put into the account is not taxed. So not only do you have the money set aside for use, you also don't save money each month. Put it into perspective this way: a family whose gross monthly salary is $7500, contributes a combined $624 to various Flexible Spending Accounts for the family members each month.
When it comes down to it, their take-home pay is $4,469 each month because they pay less in taxes and don't spend money on healthcare after taxes. A couple who makes the same amount each month but does not contribute to an FSA ends up bringing home $4,251 each month. That is a difference of $218 a month or $2,616 a year. It definitely pays to use a flexible spending account to put a little extra money in your pocket each month.
Example of Flexible Spending Accounts Benefits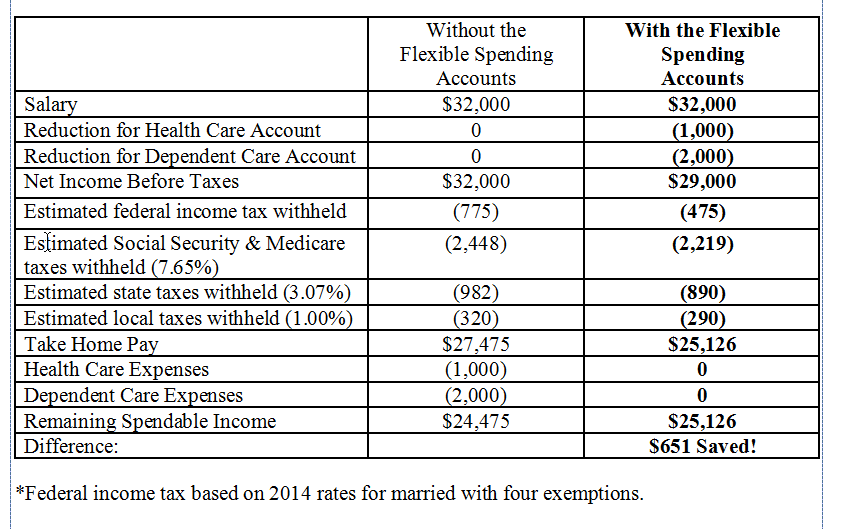 Set Aside Money for Elective or Cosmetic Surgeries and Procedures
Most insurance companies won't cover the cost of some surgeries or procedures, such as LASIK surgery. Insurance deems most of this treatments as elective, so they don't cover them. However, if you have a flexible spending account, you can use the money in your account to cover procedures such as this one.
Procedures like LASIK Eye Surgery, offered by vision centers such as Davis Vision, are not only beneficial to one's health, they also provide for a better quality of life. Using a Flexible Spending Account to cover the expense of a procedure like LASIK can actually help you save even more money too, as you'll not have to continue spending money on additional corrective items like glasses in this case.
Cover the Costs of Additional Medical Expenses
Depending on the type of insurance you have, your plan will likely not cover the cost of associated expenses even with covered treatments. For example, if you injure your leg, ankle, or foot, your insurance will most likely cover the costs of x-rays and other diagnostic treatments as well as the actual care for your injury whether it be surgery, therapy, or otherwise.
However, insurance does not usually cover the cost of crutches, bandages, or other associated devices or items. In this case, though, you could use your Flexible Spending Account to cover the costs of these items. Most accounts can even be used to purchase or receive a reimbursement for expenses such as insulin obtained without a prescription and diagnostic devices like blood sugar test kits.
A Flexible Spending Account is a great way to cut down on your medical expenses. FSA can also save you money, cover costs of elective procedures, and more. A Flexible Spending Account is one of the most beneficial and flexible insurance components available.
Bio: Rachelle Wilber is a freelance writer living in the San Diego, California area. She graduated from San Diego State University with her Bachelor's Degree in Journalism and Media Studies. She tries to find an interest in all topics and themes, which prompts her writing. When she isn't on her porch writing in the sun, you can find her shopping, at the beach, or at the gym. Follow her on Twitter: @RachelleWilber
Category: Health, Medical Insurance