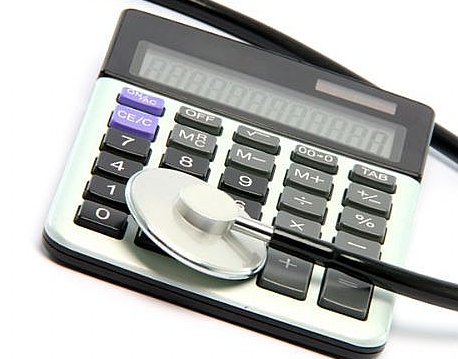 Medical bills are one of the biggest expenses we all face. For example, when you learn more about LASIK eye surgery, you find it costs on average, $5,000 for both eyes. That can be a hefty sum for anyone, and may prevent someone from getting a surgery that can give long term benefits. Another worry, for families especially, is a broken arm. A broken arm can cost up to $20,000. The best way to combat these possible unexpected medical expenses, is to have a plan in place. Below is a list of a few helpful tips to help save and pay for medical bills.
Savings Plan
Because medical expenses can come up when you least expect it, the best thing to do to be prepared, is to budget a savings plan for medical expenses. Putting away a portion of your paycheck every week can go a long way when a medical expense does arrive. Hospitals will always work around the client to set up a payment plan, so don't be scared if a sudden $20,000 bill appears. With some savings built up ahead of time, as well as a payment plan in place with the hospital, that $20,000 bill can be paid off at the client's convenience.
Paying a Lump Sum
One way to pay off a bill, is to pay a large portion of the bill if the hospital will give you a discount. Hospitals all across the country have to fight thousands of clients each year to get paid, and many will give discounts if you offer to pay off the bill. For example, a $5000 bill may be broken down into 24 months at $250 a month. But if you ask if they will take $4,000 up front and call it good, they will probably say yes.
Research Where To Go
Prices vary depending on what hospital or medical facility you go to. If it is not an emergency, an urgent-care center, or a doctor's office is a much cheaper alternative than an emergency room. The savings can be as high as 90%. Also, see what prices certain treatments are at certain facilities. One price for an X-Ray may not be the same as another in the same area. Researching where to go can go a long way in having a cheaper medical bill and knowing where you can get the best treatment.
Saving on Drugs
Do not always buy the brand-name prescriptions drugs. Studies show that generic drugs cost between 30%-60% less than brand-name drugs. It does the same thing, at half the cost. Ask your doctor about the best off-name brands and how powerful the drugs usually are.
Review Your Bill
One of the mistakes people make is not reading their bill. Look to see that the rates you were charged were what you were told. Also, check to see that anything out-of-pocket that was already paid for is covered in a deductible if you have insurance.
Insurance Benefits
Many insurance companies today offer discounts and even free services if you stay healthy. If you do not smoke, stay at a good weight, attend a health-club, or eat well, all these things can make your insurance cost cheaper.
There are many different ways to plan for medical expenses. The biggest thing is to be prepared. Have a plan in place with savings, places to go, and what to do if a medical expense does come up. Medical expenses can be scary, but with just a little bit of planning, it does not have to be stressful.
Category: Health