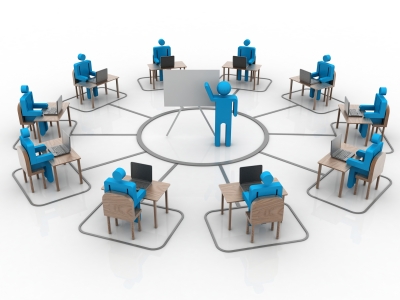 The University of San Francisco offers a unique and highly regarded online degree program through which a person can earn a masters in public administration. The University of San Francisco masters in public administration program ranks among the best MPA programs offered anywhere in the United States. Moreover, because the program is offered to students online, the course of study is not only highly convenient but affordable.
The fact is that many men and women elect not to get a masters or advanced degree because they simply cannot devote the time to a traditional course of education. Indeed, studying in a typical brick and mortar world setting can significantly impact a person's professional and personal life.
The online MPA program at the University of San Francisco permits a person to obtain this advanced degree on a schedule and at a pace that meets his or her specific needs. A person does not have to jeopardize personal or financial commitments to obtain a masters in public administration through the University of San Francisco online option.
The University of San Francisco's School of Management's master of public administration online program provides a student the opportunity to learn about core management principles. Students develop vital, practical leadership skills. The course of education works to ensure that graduates are able to create and maintain transformative careers in the public sector.
The program is fully undertaken online with no on campus requirement (which is a part of many other advanced studies programs. The program does not require a student to take the GRE. A student typically completes the MPA program offered online by the University of San Francisco within 24 months.
An affordable course of study, a student may nonetheless qualify for certain types of financial aid, depending on his or her circumstances. The staff at the University of San Francisco can assist not only with questions regarding applying for the program but with financial aid issues as well. In addition, the staff at the school will assist in developing workable course of study that will allow a student the ability to obtain a degree in the most efficient and effective manner possible.