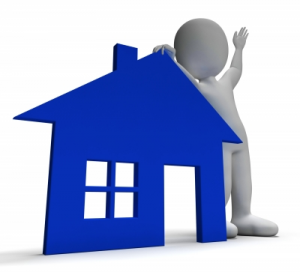 Regardless of whether you are considering buying or selling a property, actually becoming involved with the property market is a daunting prospect. Numerous objectives have to be successfully fulfilled in order to witness a successful property deal. That is why you need the support of a reputable and hard working estate agent who with their experience and expertise helps people to realize their property dreams. You also need to ensure that you get the best out of your estate agent. Here are some tips to help you along your way.
Know Your Stuff:
Whilst you will be relying on the knowledge and experience of your estate agent to a certain extent it does not do any harm to do some of your own research so that you can make it clear that you know what you want and expect from them. Before making the final call, it is therefore sensible to make search through various options.  If you are selling, have your house valued by more than one agent so that you have an average price to deal with and can avoid tactics like over-valuation. In addition to this, expert real estate agents involve advanced market appraisal tools in order to determine the right value of the property. If you are buying, take a look at properties in your local area and check out who is actually selling them and for how much. It will give you an idea of how local estate agents are operating in your area. It is always wise to ask for recommendations from friends and family to find good estate agents. Check out their websites and make a short-list of agents that you think might suit you. Websites should be professional and provide you with plenty of pertinent information. Take a look at sites such as www.beresfordsgroup.co.uk for an idea of the expertise that you are looking for.
Ensure that You Communicate:
Once you have found an estate agent that you are happy to work with, it is essential that you both communicate with each other. Your instructions must be clear so that they know exactly what it is that you want from them. In case one is buying a property one has to make necessary communications with the real estate agent regarding the negotiation of the final price. If you are looking for a particular type of property and you know that you will not be happy with anything else, you must tell them. If you do not, you run the risk of working at cross purposes for weeks and this ends up with both parties feeling frustrated. You should be able to discuss things like house viewings, valuations and fees in a way that everyone feels that they know exactly what they are doing. Be firm and do not be persuaded to go down routes that you are unhappy with.
Get the Marketing Right:
If you are selling a property the most important part is the marketing. Obviously it is the job of your estate agent to do this for you. Make sure that you are happy with all details and photographs that are provided. Just because an estate agent is great at selling, it does not necessarily mean that they are great at photography. Ensure that pictures do not have things such as bins or parked cars all over the place. Simple things can put off potential buyers. If you are not happy with any of the marketing do not be scared to speak to the estate agent about it and get it changed.
Having an estate agent should make life easier when it comes to buying and selling property. Make sure that you are getting the most out of yours by knowing what you need too.
Author's Bio– Peter Dav is a competent blogger and article writer who loves to write on various topics related to real estate market and properties. He suggest the readers to visit www.beresfordsgroup.co.uk for more information regarding real estate agents.
Category: Real Estate