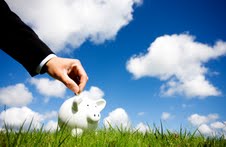 Retired seniors can struggle to make ends meet, particularly with the current inflation rates. Pensions only stretch so far, so retired seniors need to identify the best ways to save money in order to reduce their monthly spending. There are a number of ways you can reduce your outgoings simply by making a few small changes and taking advantage of special arrangements established to assist older people in the UK. Here are 5 tips to help you make substantial savings and free up more money with which to enjoy your retirement years.
 (1) Take Advantage of Free Services and Concessions for Older People
 There are many free services and concessions available for older people in the UK. It is important that you take full advantage of what has been implemented to assist you financially. Every person aged over 60 qualifies for free NHS prescriptions and eye tests. The annual flu jab, a vital defence against illness for older people, is available free for people aged 65 and over. Older people of retirement age and the disabled are also entitled to a free bus pass, which can be obtained through your local authority. There are also concessionary travel rates available for older people on trains, using a Senior Railcard, which amounts to a third off the price.
 (2) Consider Having a Water Meter Installed
 How large is your property? Do you have more bedrooms than occupants? If so, you could benefit from having a water meter installed. Installation is free of charge and there is the option of returning to an unmetered tariff free, should you find your water use makes a meter more expensive. Be sure to contact your water provider, as many will arrange a compensatory unmetered tariff if meter installation is not possible.
 (3) Save Money on Household Energy Bills
 There are a number of ways older people can reduce their household energy bills. First, check whether your energy provider offers reduced rates for older people and people claiming benefits. Also check whether you can save money by changing the way you pay. For example, some companies offer discounts if you pay via direct debit. If you are unaccustomed to computers, ask a friend or relative to help you use an online energy comparison site to find the best rates. Many have hotlines you can call for advice, for example energy helpline: 0800 074 0745.
(4) Research Your Insurance Options
 It pays to contact a number of insurance providers, many of who specialise in insuring the over 50s, to find which of them offers the best insurance deals. However, don't neglect the mainstream insurers, who also provide some competitive prices. If you are planning a holiday, look for the best deals in accordance with your age. Many insurers have price bands which increase with five year, spaced age categories, for example 60, 65, 70+. If you have any medical conditions, many specialist insurers provide free cover for what they view to be minor ailments.
(5) Make Sure You Are Paying the Right Tax
 HM Revenue & Customs have been known to make mistakes from time to time, so it is a good idea to check that they have got your personal allowance correct. Look at your tax code. If you are aged 65-74 it should begin with a 'P'. If you are over the age of 75 it should begin with a 'Y' or 'T'. If you have a single private pension, but receive numerous coding documents, this could be a sign that you have been given the wrong tax code. Also remember that if you live on your own, you should be receiving a 25 percent discount on your council tax.
Author Bio
 George Papas is a financial enthusiast. He is currently promoting a series of Short Term Loans from SwiftMoney. You can read his work on a number of financial sites including Save a Little Money. Visit Google+ to find more info about SwiftMoney
Related articles
Category: Retirement, Saving Money, Uncategorized