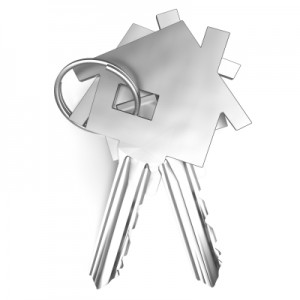 At the heart of every person's desire to invest in a home is the need for security. That being said, monitored home security systems have grown to become a hugely popular solution for many homeowners. However, given some of the complications associated with them, alarm systems can also be highly divisive. Improper or negligent use of home security systems can result in these costly situations:
False alarms – In many neighborhoods, officers will fee properties which neglect to limit false alarms triggered by their home security systems. Besides shelling out for these fees, they also make any calls sent by your property appear less reliable to authorities.
Installation fees – With some providers, the fees associated with installing a home security system can be exorbitant. This can be especially true when extra features and pieces of equipment are integrated with the basic system.
Monthly fees – While all providers include a monthly fee with their monitoring services, some homeowners quickly find that more comprehensive monitoring options can climb past their budget's capacity.
Fortunately, these costs are completely dependent on each homeowner's behaviors and needs. With the right practices and awareness, customers of monitoring services can not only make the costs associated with them manageable, but surprisingly affordable.
Know how to limit false alarms
The easiest and most controllable aspect of these costs is limiting false alarms. Many discouraged homeowners who give up on home security systems have issue remembering to regularly activate and reactivate their systems. Other times, these policies aren't properly communicated with others in the household. While it can take some diligence, false alarms are always avoidable.
Many security systems, like those provided by ADT in Gulfport, Mississippi, are making activating and disarming security systems anywhere easy with the new ADT Pulse feature. This can be a great way to nip false alarms if you suddenly anticipate guests or if someone in your household forgets a passcode.
Reducing fees associated with service
One of the easiest ways to reduce your security costs takes place when you first move in to your property. If your residence is already wired to support a security system, this can drastically reduce how much you'll have to go out of pocket to find a new service provider. However, since this isn't exactly a viable option for those not seeking a new residence, there are plenty of additional ways to reduce your costs.
For starters, many home security providers offer varying levels of protection. Instead of gearing every window and door to sound an alarm, it might be more financially prudent to invest in a more modest package and renovating your home to prohibit access from other entryways. There are several ways that this can be done, but here are a few simpler ways for those who aren't as adventurous in DIY projects:
Windows on higher stories which might be accessed by more adventurous home invaders can be blocked, or covered with protective window film.
Sliding glass doors can be jammed by reinforcing its hinges with a block of wood to prevent being jimmied off-track.
Backdoors can be upgraded with better locks and door jambs. Using extra locks that are impervious to lock bumping can be particularly helpful.
By making sure that you cover these areas with physical reinforcements, you can save money in the long run with your initial and monthly fees. Best of all, by following these practices, you can enjoy a security system more affordably and with fewer mishaps. While security should be at the fore of any resident's priorities, doing so at a reduced priced is a win in two ways.
Category: Home Renovation, Housing