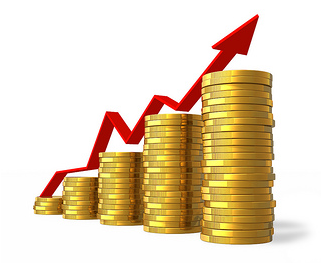 Whether a person is just getting acclimated to the working world or they have been a veteran for the past few years, it is crucial they stay on top of their money matters. This can be difficult without a comprehensive, detailed plan in place, which is why those seeking ideal fiscal situations need to implement a smart financial strategy that can help them turn fortunes around or set out on a strong path.
At World Financial Group, we are aware of the importance that building wealth early on can have on a consumer's personal finances. When a person is at an early age, they can have a notable positive effect on their money management that will prepare them for heading into the latter working years, especially as approach retirement.
Financial management necessary early on
Generally speaking, those between the ages of 25 and 44 are really in a position where financial wealth building needs to be a priority. Developing a customized method of saving and investing can help a person improve the chances of living comfortably during the working years, as well as later on.
Savings necessary to stay afloat
Having a significant amount of money saved up is a great idea, but it may take a while to get everything going. Starting off saving for emergencies should be one of the first decisions. This is because individuals will be able to ensure they are financially secure in case you run into some sort of unexpected financial rut such as a lost job. This should keep an individual afloat for at least a few months, if they saved correctly.
Investment also may have positive effects
While it is important to save some money in case of an emergency, this is not all one will need to prioritize. Another vital decision is to get involved with investment strategies. This may have to do with retirement aspirations, but it doesn't have to be. Individuals can build wealth outside of their general rainy day account and retirement plans.A great way to get an investment strategy going is to consider stock options. Of course, this may mean individuals will need to consult a professional who has financial planning expertise, as they could have some important input on what to consider.
Retirement planning important to secure a comfortable future
Another aspect of financial responsibility at a young age is to begin saving for retirement. There are a number of different retirement plans available, but getting one started is the most important aspect. Many people may be able to get involved with their company's retirement plan option, which could be a beneficial way to get started.
Whether a person uses a 401(k), a traditional IRA or even a Roth IRA, there are many benefits to each option. Discussing these options before getting involved may give a person the best chance of success.
Category: Investing