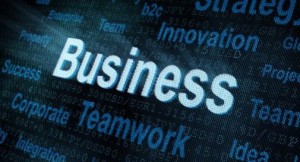 It's no secret that a lot of businesses are struggling to keep their heads above water in today's economic climate, and sadly many smaller companies (and even some larger ones) are being forced into administration. For any businesses owner, the prospect of this is an emotionally and financially stressful thing to deal with, but what do you do if your business is close to going under? The good news is there are a few options that might just be able to save your company.
Cut costs where possible
The first and most obvious step you need to take is to reduce expenditure wherever possible. Hopefully, you'll already have begun to instigate this, but if not, now is the time to start. The harsh reality is that you may need to reduce the size of your workforce, and let go of employees who aren't crucial players in the company's future. If you're not yet at the stage where administration is inevitable but things just aren't going great, then after reducing the size of your workforce you should think about relocating to smaller, cheaper offices in order to save money.
Company Voluntary Arrangements (CVAs)
A company voluntary arrangement allows a failing business' directors to stay in control whilst paying off their creditors over a period of time. In order for a CVA to work, the directors must be completely committed to saving the business, and must already be taking drastic steps to cut costs. They must also have a realistic projection of potential future sales and have developed a daily cash flow model. With the help of a Licensed Insolvency Practitioner, the business' directors and their creditors will come to an agreement regarding the rate and timescale for debt repayments.
'Hibernate' the business
If you feel like you have no other option, you could always put your business into hibernation and give it a new lease of life when economic times are better. This isn't likely to be an option for any business owner who's in deep trouble, but if your business just isn't profitable anymore, then this could be a good idea. Storing physical assets and biding your time in another job for a year or two could prove successful. It's likely that some of your competitors will have gone into administration in the time you've been away, so when your business reboots you'll have a better chance of survival.
Category: Business