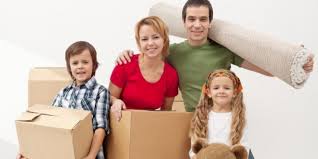 If you are considering taking the plunge and moving abroad, a whole range of questions, issues and thoughts are probably whizzing through your mind. With a life-changing decision in the balance, it can be easy to forget about the actual day-to-day existence that happens following the move.
Learn the lingo
Whilst often impractical, if not impossible, to become truly fluent in the mother tongue of the country you are planning on moving to, it can pay dividends if you at least learn a few key phrases before you arrive. Even if you are moving to a touristy area of a country such as Greece, where most people have pretty good English, knowing some of the local language will not only help you to earn the respect of the natives, but it will also mark you out as different from the average tourist.
Look for groups of expats
Most areas with a community of British citizens living abroad will have expat groups who meet up regularly. Many of these can be found via Facebook. They can be a great way for people to share stories with folks who have been through the same experiences as them and survived. Whether offering valuable moral support, someone to moan to or simply a shop which stocks good tea and brown sauce, the support of a group of expats can help keep the spirits up following your move.
Get out and explore
If every day is spent either holed up in your accommodation or at your new workplace, you will never feel a part of your new homeland. Taking time to explore the sights both on and off the beaten track will help you get a handle on the culture of your new country, whilst shopping in the same markets as your locals will really help you to feel a part of the community. If you have managed to pick up some rudimentary language skills, talking to your neighbours can help improve these, even if it only begins with a cheery "good morning".
If you haven't got a work visa
Obviously getting out and about in your new community will be much more straightforward if you have arrived in your new country with a working visa and a new job to walk into. For those without leave to work, it can be difficult to feel integrated. Talk to expats about volunteering with local organisations, whether they are schools, charities or other businesses, where you can spend time making a difference in your new community whilst getting to know people
Look at the legal issues
Knowing if you are still required to file taxes in your home country is a vital thing to do before you leave. This way budgeting becomes easier as you will know if some of your income is needed to be saved for this purpose or not. Similarly, ensure you are familiar with any local customs to avoid any faux pas.
AUTHOR BIO
Peter Smith writes travel articles for a range of websites, especially those which cater to the UK and US markets. Peter recommends that any person who is considering a move to the US with Interdean follows his tips on becoming part of the local community, as he believes integration is the key to a stress-free move.