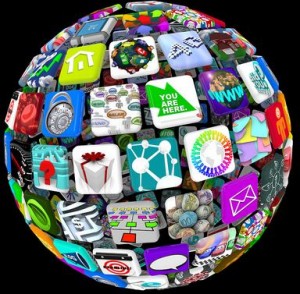 Putting things in order can be a difficult task especially if you are dealing with lots of digital music files. A great tool that is available to music lovers today is Tune-up Media.  Keeping all music files organized is a must because over the long term, your library will surely grow. Some of the problems that music enthusiasts encounter are duplicate tracks, missing art for the albums, mislabelled songs, and other irritating issues.
Tune-up Media was created mainly to address the issues above, and after using this app, you can easily access the music files that you love. To be able to use Tune-up Media effectively, it is important that you know the different features.
Tune-up Media Features
The first feature is the Dashboard and it serves as the home page. At one glance, you will know the current state and possible issues that you may have with the music library. This feature also provides you with information as to the music files that need fixing.
The second feature is Auto magic. This is the app's easiest and fastest tool to organize an entire library of digital music. One click is all it takes to fix mislabelled music and other possible issues that you may have. The results of this powerful feature can be reviewed, so you'll know what to do. This makes it easier to identify missing album/cover art, duplicate tracks, and incorrectly labels of songs.
The third feature is Universe. Through this feature, you can have instant access to music recommendations, artist bios, and other info that you might need based on your digital music collection. It is also known as your treasure chest because of the interesting media that you can find regarding your preferred artists or favourite music.
After you've organized the music library, you can now synchronize it with other devices such as your tablet, smart phone, MP3 player, or even the cloud. All data that has been altered is saved both on the device and the library.
Useful Resources:
http://tuneupmedia.com/features
http://www.mp3tagz.com/software/tuneup-media-review
The Best App Ever
Tune-up Media is not only the app for cleaning an entire music library. There are other options as well, but it is one of the best. Through the features mentioned above, the app can find missing information about songs or the album, locate and remove duplicate music files, and fix album arts. The additional features of the app make it easier to use along with the core functions.
Problems with music files tend to arise because most music lovers use third party applications to download music. ITunes allow users to download music from other torrent sites and music stores because not everyone can afford to pay for every download.
Did you know that Tune-up Media also offers features such as concert alerts, YouTube videos, Face book, and artist bios? These bonus features are truly loved by music lovers, and this is also one of the reasons why it is preferred by many people.
The concert alert is one of the best features, and it allows you to be well informed of the upcoming shows in your area. By simply using iTunes and Tune-up Media, you will stay current and won't miss concerts of your favourite artists. The Tune-up interface also allows you to purchase the tickets with ease.
Try the Tune-up Media and enjoy the amazing features because it is never too late to organize your library, so start now!
Author Bio:
Julian is the founder of Mp3Tagz.com, a website dedicated to digital music software.
Category: Family Finances