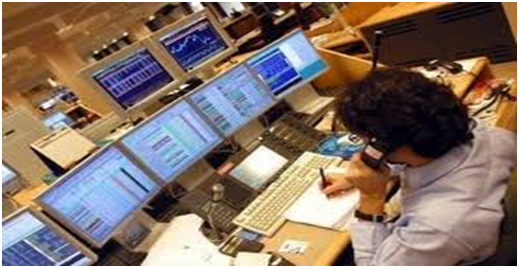 A career in banking is one of the most dignified jobs that people since ever have been considering. A niche industry, banking provides a wide range of opportunities in different roles and functions. The way to lead a bright career in this industry, strong educational base and dedicated professionalism are the top requirements. With more and more colleges and institutes opening up offering several courses, it is important to go for a course that suits your skills and the field you want to pursue a career in.
With growing privatization, numbers of banks and financial institutions have grown offering several job opportunities and compelling students to choose from several Banking and Finance courses. Following are the steps that you need to achieve one by one to build a strong base for a flourishing career.
Step1. Identify your Specialization
Banking and Finance is a vast field which might come with innumerable job opportunities in future as you grow. Therefore it is important to determine which particular subject you are more interested in. One thing which this area would need you to be expert in is with numbers and calculations. Also, you do not have to worry if you are not from commerce background. Even a science and arts student in school or graduate can pursue a career without a hitch.
Majorly the broad specializations include Statistics, Accounting, Banking within which there is a range of subjects to impart each and every skill necessary for your training. Once you identify which branch of this diverse field you want to be in, the following steps will lead you to your dream job.
Step2. Select the Right Course
Any bachelor's program that would offer you Banking and Finance courses only requires a good percentage in your 10+2 results. Most of the reputed institutes will need 80% of minimum marks in case you were a student of the CBSE board.
For the postgraduate courses you could go for the following banking courses:
1. Post Graduate Program in Banking and Finance
2. Post Graduate Program in Management with specialization in Banking or Finance
There are authorized bodies in the country which would offer you banking and finance related certifications such as the Chartered Accountancy (CA), Company Secretary (CS) and the Management Accountancy (ICWA). You can enroll in these courses straight after completing your school without even waiting to be through with your graduation. Once you complete these courses which are generally of three years, your gates to excellent job opportunities with high pay packages open up.
Several International Finance courses also provide Indian students opportunities to make a successful career in this field in India and abroad. They include Certified Public Accountants (CPA), Association of Chartered Certified Accountants (ACCA), Chartered Financial Analysts (CFA), Chartered Institute of Management Accountants course (CIMA), and Association for Investment Management and Research (AIMR).
Step3. Prepare Yourself
Whether it is a certified degree from a government authorized institute or from one of the top finance colleges, being prepared is the foremost important thing. Especially for the post graduate courses, a good aptitude with strong communication skills and an inclination towards figures and currency will be helpful. You could prepare for entrance examinations like the CAT, right from the time you are pursuing your bachelors.
The best part about being student of this domain is that you can apply for job openings across industries. Banking and Finance is not only an industry but a function which is present in each and every industry. This makes the supply of jobs enough to satisfy the demand. You can become a financial analyst in a consulting firm, an accountant in an IT firm or collection executive in a BPO. The multi-industry exposure makes this career field even more interesting. Follow the step by step approach and build a bright career in the area of banking and finance.
Author Bio- Kunal Chhibber has years of experience writing unique articles covering the insights of the education sector. The above article discusses about the Career opportunities in Banking & Finance.