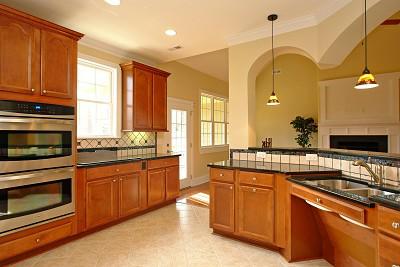 It can be startlingly obvious to some, but a complete mystery to others how choosing the right lighting in the home can make or break the atmosphere you want to create. Read on to find out how using the correct lighting can beautify your home.
Thinking about decorating and improving the appearance of the modern home is something which is immensely popular today. There are countless programmes on television telling us how to do just that.
Laying cool, modern wood floorings and creating space by using only minimal furniture is one way of telling the world you are a stylish creator of living space. But sometimes modern rooms can be a little stark and appear cool and unfriendly. This is certainly not an atmosphere you really want to nurture on a cold winter's evening.
1. Energy Efficient, Cheap to Run, What's Not to Like?
In modern homes LED lighting is popular because it's efficient and uses little power. Saving money on energy bills is something everyone wants, especially as prices seem to be rising daily. Lighting the home in this manner using LED lights from companies such as ledfloodlightsco.co.uk is an excellent way to start.
Occasionally it's lovely to shut out the wind and rain and curl up in a comfortable chair with a good book and to help create that cosy atmosphere of creature comfort it's oh so important to get the room lighting right. Ok, so you need to be able to see to read, but that room will need subtle, peripheral light to create warmth and depth and the versatility using LED lights is boundless.
2. Not Just Any Old Light
This is what so many people forget. Lighting can make or break a room and each room has to be taken as a separate entity with the lighting related to what you do there.
Take the kitchen for instance. You want to be able to see what you're doing and not be cooking up your signature dish in annoying shadow. Using LED lights to accent the work areas will create a modern take on the boring old fluorescent strip. To create atmosphere placing LEDs at the base of units or in the flooring around the room is an edgy way of bringing your room slap up to date.
Bathrooms, too, look modern and inviting lit in this way. And there's absolutely no reason to stick with white light if you think colour would be better as LED lights are available in other colours to contrast or flatter your d?cor. Even placing lights around the bathroom mirror can bring the Hollywood element into your home and it can make the room look bigger too.
There's always an area in the home which is dark and poky and difficult to light. Having a naked bulb hanging in the ubiquitous cupboard under the stairs is the stuff of nightmares, but here LED lighting can save the day as it so easy to install. LED strip can be easily fitted in awkward to reach areas because it is flexible and has a sticky strip which ensures safe and secure fixing.
Anyone can own a home, but making it a warm and inviting place to live and entertain your friends and family in is another thing altogether. You certainly don't need to splash out huge amounts of cash to make it so if simply thinking creatively about subtle changes to how you light each room is all that is needed.!
James Holden is the digital content manager of Visible Lighting and has many years' experience in the LED Lighting industry. To find out more information on James Holden, you can follow him on Google Plus.
Category: Home Renovation