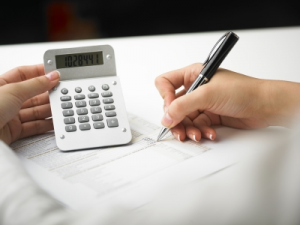 If you walk through your accounts office, you are likely to see people wading through piles of paper which they would rather not have on their desks. This has been the way of finance departments throughout the decades, but things are starting to change – and automation, for many, is on its way. It is time to catch up with those technologies. There are reasons why companies put off automation, but inevitably these reasons have their own solutions.
The Cost to Change Is Too High
Many companies are used to their manual processes, and for many, change is a hard concept to grasp. It is, therefore, easy to convince yourself that the cost of making changes to automated finance systems will be too large to even consider. Once that leap is taken, though, and research is done into the options that are available, it generally comes as a surprise that the cost benefits are greater than staying with the manual alternative. The efficiencies created by having all accounts and finances online far outweigh the costs of the high number of employees and hours it takes to perform the same tasks manually.
Customers Are Happy With the Service They Get Already
Really? In which case, imagine how much happier they would be if the service was even faster! Having an automated process actually reduces the risk of errors and allows an audit trail to be kept, which means that any issues can be resolved with speed – meaning much better customer service. You also do not need to worry about your suppliers keeping up with your new finance systems. It can be arranged so that a company can scan invoices automatically for you and format them into easy-to-manage .csv files to fit into your newly integrated system. Automation for accounts will benefit everyone that you deal with in your business.
Safety Factors Involved with Automation
Many organizations, till date, believe that manual processes are safe and have much authenticity. Since it is handled and done by human beings, there is little chance of making mistakes. However, it is the other way round. Manual processing can result in considerable errors, misprinting and calculations and carelessness. Such issues can be taken care of with automated service since it prevents any kind of fraudulent activities and unnecessary errors as well. In many ways automated service can benefit both the organization and the customers.
Correcting errors means wastage of time and doing some unproductive works. Committing mistakes can also result in duplicate payments. This can be overcome by automated services since they provide quality assurance and data verification during the process. In the similar way, automation can also prevent duplicity and fraud activities. They can check the validity of every detail like vendor number, PO number and so on.
Do Your Research
The most important thing to consider in all of this is which processes you are automating and how. There is a plethora of accountancy and e-invoicing systems out there. There are also companies that can get your paperwork under control and advise you on scanning, storage, and integration opportunities. Talk to other business colleagues and see which systems they use. Feedback and personal recommendations are always good to have. Discuss the possible packages that are available to your business. Dependent upon the size and activity of your company, different solutions will be more appropriate than others.
So do not write off automating those systems and getting rid of all of that tiresome paperwork. Take a look at the options that are now out there and take advantage of them. Aside from anything else, your staff will thank you for their clearer desks.
Category: Banking