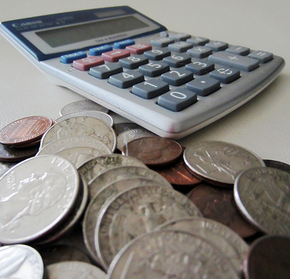 Almost everyone wants to be their own boss and work at their own schedule. What most don't know is that it isn't as easy as it sounds. For one thing, you're going to need capital. If you're starting out small, more often than not you're going to be juggling multiple tasks until you are stable enough to expand and add more heads. Are you are working on a budget?  There are many ways that you can cut down on operating costs if you only know how. Here are some ways that will save you money when you're just starting out in your new business.
Set Realistic Goals
The first thing you have do is to lay out is your plans for the next 6-12 months. Do you have a timeline of specific goals that you want to achieve in a certain period of time? When making plans, keep in mind that you must set realistic goals and this means limiting yourself to a fixed budget. Don't get lost in visions of grandeur and attempt to do everything all at once. Starting a new business is tricky and you need to navigate carefully because if you throw all caution to the wind, over ambition could leave you with nothing but shattered dreams. For everyone starting out in a small business, everything is a risk. But if you choose to play your cards right, your gamble will surely pay off.
Learn to Juggle Tasks
If you don't know how to juggle balls, you can learn something that's a little easier to juggle–tasks. Sometimes, starting your own business means being a one-man team with you wearing many hats as the accountant, marketer, sales, and ceo of your own company. Though it sounds a little overwhelming, it's doable as long as you learn how to multitask and partition your time properly for each role. Use a planner so that it's easier to keep track of your to-do lists.
Avail of Prepaid Legal Plans
When you start to start a business, you need to register it, but before that, you need to come up with your business name first. Choose carefully because your business name is your first step to branding your company. Keep in mind that you will need to compile requirements to complete registration and to apply for a business license. If you're not sure how to proceed, you will need to ask for a lawyer's advice. However, if you feel that it's beyond your budget, you can get prepaid legal plans instead, which is more affordable and can help you save on expensive attorney's fees. This way, any legal problem that may arise will be taken cared of.
Utilize Internet Marketing
Some of the most successful businesses today have had humble beginnings. I'm sure you've heard of those who have started small and converted an extra room at home into an office. There are also those who began their businesses online, gradually expanding until they could finally open and operate its own physical outlet where customers can go. The best thing about starting online is that it drastically cuts down operation costs since there are free hosting sites and as long as you have social media, internet marketing is practically free.
Remember, the internet world is your oyster, so explore the infinite possibilities that come with it. Make use of all the online tools of the trade of marketing and generate buzz about your business. Work hard and keep at it. Keep an abundance of patience and perseverance and you just might break through your target audience and take your business to the next level.
About the Author
Based in San Diego California, Tiffany Matthews is a professional writer with over 5 years of writing experience. She also blogs about travel, fashion, and anything under the sun at wordbaristas.com, a group blog that she shares with her good friends. In her free time, she likes to travel, read books, and watch movies. You can find her on Twitter as @TiffyCat8
Category: Business