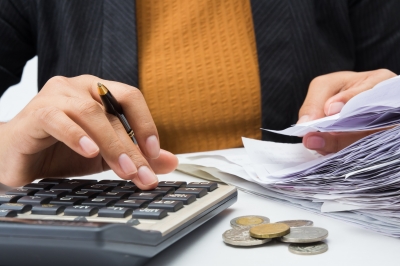 Investing for your future is something that you can't avoid doing. The reality is that there is no way that you can save for retirement by putting a portion of your paycheck in the bank. What are some ways that you can invest your money in a way that ensures maximum and stable growth?
1) Create A Long-Term Strategy
The stock market is a fluid creature. Stock prices change on a daily and hourly basis. It isn't uncommon to see a stock or index price fluctuate once or twice a minute. If you watch your investments like a hawk, you will drive yourself crazy. Set long-term growth goals and don't unload an investment until you are sure that it cannot rebound in the next month, year or several years.
2) Account For Fees And Taxes
Brokerage fees, fund fees and taxes will take a bite out of your overall returns. If you do not account for these charges, you will have an inflated view of your portfolio's growth. Going to LowVARates.com can give you the information you need if you are an investor who has served in the military.
3) Use Funds From A Retirement Account
An easy way to avoid capital gains and income taxes is to hold your investments in a qualified retirement account. Typically, you can invest using an IRA, 401k or a self-directed IRA if you are self-employed.
4) Don't Invest If You Don't Feel Comfortable Doing So
Only invest in sectors that you feel comfortable investing in. For the novice investor, index funds are an easy way to ensure growth without getting in over your head. This is because index funds track the entire market instead of one or two stocks. You will generally match the growth of the stock market over the long-term.
5) Follow Your Own Instincts
Investors should buy low and sell high whenever possible. However, if you think a stock has room to grow, buy at whatever the current price is. If you feel like a stock doesn't have room to grow, don't buy it just because a broker tells you to. For more information about investing, you can go to www.lowvarates.com.
Investing is not something that you can do on whim. Making sound investment decisions takes discipline and the ability to do good research. Never hesitate to ask a professional for help if necessary. However, make sure that any decisions about your money are made by you and you alone.
Category: Investing