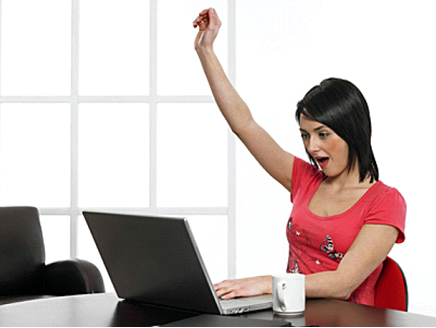 In this day and age of digital cameras we all take hundreds of photos that we rarely look at afterwards. The advent of sites popping up online that allow you to cheaply print your photos or create collages or canvas prints to decorate your home means your favourite photos can still see the light of day. With so many web based companies offering very similar services now, there are plenty of offers to attract would be consumers.
1. Photo books
Whether you create photo book to remember a holiday, or a year in your child's life, or to remember someone who has passed, photo books can be a fantastic way of collating photos into one place. Elder family members who are not so internet savvy and don't know how to view photos on online upload sites can still view photos the traditional way with photo books.
2. Calendars
These are the perfect gifts for grandparents and parents alike. What could be more special than a different photo of your beloved son, daughter, wife, dog or cat to look at each month.
3. Photocards
Do you take bets on how many duplicate card designs you will receive each birthday or Christmas? If you fancy sending a photo of your kids in the yearly Christmas card, why not put their photo on the card itself rather than it just being a flimsy insert. Personalised Christmas and birthday cards are becoming more and more popular and can be a great way to break with tradition. Invitations, save the date, announcements and thank you cards are all becoming great ways of marking an occasion with a personal touch.
4. Mugs, T-shirts and mouse mats
This ever growing market allows you to design your morning tea mug with your favourite family photos on, or have a mouse mat in the office showing the picture of your daughter on her wedding day, or even a t-shirt with a photo printed on of your dog.
5. Collage, framed print, canvas print
Ever fancied having your own Ansel Adams or David Bailey style photo adorning your living room wall? Find your favourite photo and have it enlarged onto a canvas print for all to see when they visit your home, or perhaps you have a number of favourite photos that you want to turn into a collage. For those who live abroad, having a family collage of photos can help youngsters growing up to know who their relatives are from a young age.
For the majority of these websites registration is free. Simply upload your photos, design your photo book, card, calendar or t-shirt and the goods will be delivered to you within a few days. As long as you are not leaving your online shopping to the last minute you should have plenty of time to create and receive your personalised product.
AUTHOR BIO

Article written by Peter Smith, a freelance writer and avid photographer. Since the birth of his children learning how to create photo book online has become one of his passions to create memories of the past for the future.
Category: Online Shopping