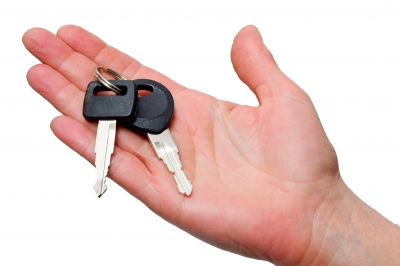 Are you in the market for a new vehicle? Are you hoping to make a purchase in the near future, but unsure of how much you can afford? If you find yourself wanting to move forward but worried that you are making a mistake, there are a few things you can do to put yourself on the right path moving forward.
Set a Budget
It would be nice if you were in a position to purchase any car, regardless of make and model, without ever having to think about the financial implications. However, this is not reality for most people.
Before you ever set foot on a dealer's lot, it is essential to set a budget based on your current financial situation. This will help you decide from the very start which cars you can afford, as well as which ones you should avoid this time around.
Get started by considering how much you are paying for your current vehicle. Along with the monthly payment, these details should also be taken into consideration: cost of gas, cost of maintenance, and cost of insurance.
When considering details, such as insurance, be sure to focus on how much the new car will cost to be covered. This is based on many factors, including its safety record.
Tip: a new car is going to cost more to insure than an old one. Request a quote from your insurance provider before purchasing a new vehicle. This way, you are not surprised when your insurance bill arrives.
Purchase or Lease
You have two options when it comes to getting your hands on a new car: purchase or lease.
When you purchase a vehicle, you own it from day one. With a lease, however, you are actually renting the vehicle for a predetermined period of time, such as 36 or 48 months.
There are pros and cons of both, but for the sake of this article let's look at the financial implications.
Since you are renting the vehicle and only using it for a specified period of time, leasing is almost always cheaper than buying.
Ask your sales person for both a purchase and lease monthly payment. If money is the driving factor behind your final decision, you will want to carefully consider both options.
Am I Being Ripped Off?
Let's face it: car dealers are in the business of making money. Even more so, most car sales people will do whatever it takes to make as much money off of a deal as possible.
To avoid being ripped off, there are two things you should do:
1. Complete as much research as possible before leaving home. With the help of the internet, this is easier than ever before.2. Compare multiple price quotes before signing on the dotted line. No two dealers will offer the same deal, so visit at least three before buying.
It is easy to get excited about the idea of buying a new car. Unfortunately, this often times leads to purchasing a vehicle you are unable to afford or taking out a loan that is going to put you in a bad financial situation.
By setting a budget, considering a purchase and lease, and doing your own research, you will put yourself in position to make an informed and confident decision that you are going to be happy with for many years to come.
About the Author: Chad Johnson is a freelance author and speaker – he's interested in a variety of topics, including online technology and sales psychology. To continue your insurance research, you can check out Insurance4Dallas for more information.
Category: Car Insurance