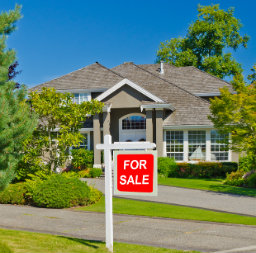 With property market slowly improving, now could be the perfect time to sell your house. But beware: buyers will have plenty of choice so you want to make sure that your home is among the best offers out there. Below you find some of the biggest selling mistakes as well as tips on how to avoid making them yourself.
Pricing Yourself Out of the Market
Obviously if you payed a certain amount for your home, you most likely won't want to accept an offer below that. But guess what? The market changes constantly, so you have to be prepared for all kinds of fluctuations such as the value of your property today. Provided you've got a top Real Estate Agent such as House Network, you should always trust that your Estate Agent knows the marker better than you do. This means that if they say your house is worth $170,000, you shouldn't then try and put it on the market for $200,000. Your Estate Agent is a professional, so disregard their advice at your own peril.
Going Solo
A lot of home owners instinctively think that the best way to get the most money for their home is to by-pass Estate Agents and sell the property themselves. Whilst you may have got away with this approach in 1914, it certainly won't cut it in 2014. Not only is there an awful lot of money at stake here, but there are so many disclosure laws nowadays that unless you really know what you are doing, you'd be highly advised to leave this job to the professionals. Not only do they know the trade, but they also know the market far better than you do.
Leaving Your Junk Lying Around
When new buyers come on the lot with a view to purchasing your house, the idea is to make it feel like it could easily be their home. They want to be able to stroll through the living room and envisage their family, surrounded by their things. And that's going to be pretty difficult to achieve if their vision is obstructed by piles of your junk. So keep your house clean and the buyer keen.
Simple But Effective
These are simple rules, but you'd be surprised at how often people make these same mistakes and wonder why their house hasn't sold after 2 years on the market. So follow these tips and you'll be fine.
Category: Real Estate