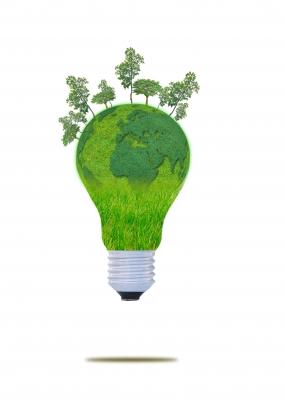 Reducing energy consumption obviously means cutting back electric bills. Many homeowners employ different tactics to save money on this particular household necessity. Indeed, there are several feasible options that can be executed to help lessen electric usage.
Every homeowner employs electric appliances to make life easier. When they are used, they tend to take up more power thus affecting the monthly bill. However, there are already brands available with energy star label which means they consume less electricity when in use. Aside from the energy efficient feature of the appliance, there are certain practices that homeowners can do to further minimize home appliance electric usage.
Clean Heating and Cooling System Regularly
Keep your heating or cooling system clean. Dust, debris and pet hair often accumulate at the system's filter. If they continue to be stuck at the filter, they will likely slow down the air flow or worse, block the entire airway. Thus, the system will work double time to keep you and your family warm or cool. And this means consuming more energy.
Check your system every month. Clean the filter properly to get rid of those debris. In fact, it is highly recommended to replace the filter ever after three months. In addition, regular cleaning of your system will prevent buildup of dirt and dust which can lead to costly maintenance.
Use Dishwasher Cleverly
Among the many appliances in the kitchen, dishwasher is regarded as one of the most in-demand devices. With this appliance, there is no need to wash the plates and other kitchenware manually. All you have to do is scrape off the remaining debris and place them inside the dishwasher then turn it on. It is as simple as that. However, making use of the dishwater is an additional burden to your electric bills.
If you aim to lessen energy consumption, you do not have to keep the dishwasher in your storage room. Rather you have to contemplate on how to use it efficiently. Use the appliance in soaping and rinsing the kitchen utensils. But never employ it for dying. As much as possible, have them air dried. A dishwasher often uses more energy to release enough air to dry up the utensils. But in natural way of drying the kitchenware, you are cutting back electric usage.
Run Washing Machine in Load and Opt for Air Dry
Washing clothes is very feasible within just a few minutes. All you need to do is stuff all your laundry inside the washing machine, pour the soap, set the timer and press the button to start. Yes, this machine has been of great help to a lot of homeowners. No need to wash those dirty clothes manually. With a washing machine, you will just leave the laundry and spend your time in other household chores. Be sure to do your laundry in bulk to avoid using it now and then.
Just like other appliance, washing machine likewise consumes a considerable amount of energy. Therefore, certain percentage of your electric bill belongs to washing machine usage. The best thing to do is use the appliance wisely. If you cannot afford to sacrifice the convenience of using the washing machine, you may still take advantage of its basic features. However, you can skip the drying process to save energy. Use the air-dry option. Hang your laundry in an open space in your home.
Make Use of Electric Fireplace Efficiently
Fireplace is very useful every cold season. During winter, fireplace gives off the needed heat to keep us warm. Traditional types of fireplace require log or gas to provide heat. But with the emergence of electric fireplace in the market like the Electric Fireplaces Direct, keeping us warm becomes painless. Indeed, there are tons of benefits you can get from using the electronic version. No need to fret about ashes and burning debris flying on the carpet which might cause accident.
To avoid unexpected surge in your energy consumption, it is highly recommended to use this appliance properly. The best feature of electric fireplace is it's portability. Try to place it in a well-sealed room so the heat will not leak. Otherwise, you may opt to set it in a smaller space. The bigger the room, the more energy needed to warm the entire area. If the room is already warm enough, you can lower its temperature or turn it off to avoid wasting energy.
Lowering your energy consumption might be a little challenging. But it could be worth it when you see how much you save from you home appliance electric usage.
Category: Save Energy