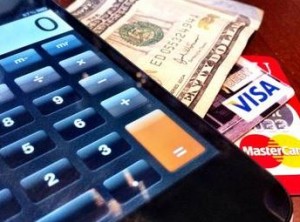 Desperate times call for desperate measures. If you are struggling with your finances, you can gain control. However, it may take some time and effort to do so. Here are five unconventional steps to take to help gain control of your financial situation.
Learn About Extreme Couponing Strategies
No, you don't have to hoard or go overboard with this strategy but it can be helpful. To take couponing to the extreme, you will need to use coupons and wait for an item to go on sale. Then, stock up on the item at rock bottom prices. If you are unsure of how to begin, you can get tips on various websites like Deal Seeking Mom or Couponing To Disney.
Cut Your Own Hair
A haircut and blow dry can cost as much as $30 in some areas of the country. When you multiply that by the cost of everyone in your family, costs can quickly add up. If your hair is dyed, you might consider dyeing it at home for a few months until you get control of your financial situation. You can find videos on how to cut your own hair on youtube.
Buy Used
Shop at thrift stores whenever possible for clothing and household items. Some stores even offer discount days so you can stretch your budget even further when buying certain items. You can also buy after market replacement parts for things that stop working. This way you can save quite a bit of money  instead of going out and buying new.
Have A Meatless Monday
Food costs have soared over the past few years, especially for meat. You may want to set aside one day per week to cook a meatless meal to save on grocery expenses. There are a number of really good meatless recipes online at sites like allrecipes.com. If you don't like the idea of meatless meals, you might want to try having soup one day of the week or eating casseroles.
Start Walking
Instead of driving your vehicle, you might want to try walking or riding your bike instead. Not only will you save on gas expenses, but you will also burn calories. If weather isn't very good, you could also look into public transportation to cut down.
Cash Flow
Although this doesn't sound unconventional, the whole point of this article is to think outside of the box and make sure that your finances are secured. The unconventional part comes from where you decide to choose to find more money. Whether that be finding things in your storage and selling it on Ebay, or finding a part time job on Craigslist like delivering flowers at night. Every extra penny will help out your bottom line.
Yes, these might be very unconventional ways to get a hold of your budget. But they will indeed work! Who knows, after getting your budget under control, you might just consider making a few of these unconventional tips a permanent part of your lifestyle.
Category: Family Finances, Financial Planning