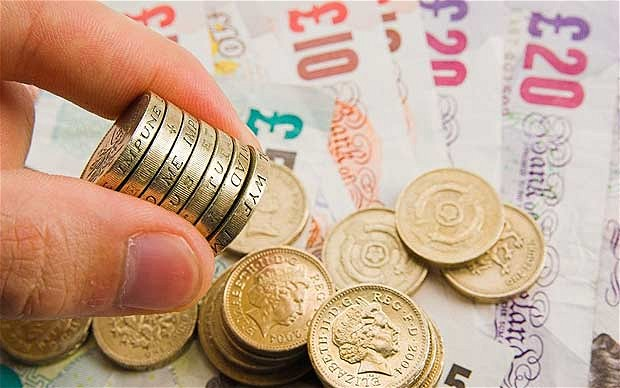 In today's times, when the economy of the entire world is struggling to survive, and people are fighting to keep their jobs and be able to provide for their families, one word is still dominates the mind of each person: money.
Although we may not want to admit it, everything comes down to money. You are free to contradict me, but if you think about it, you know I am right. You can say that money cannot pay for your health, but it definitely pays for the doctors who keep you healthy. You may also say that money cannot buy love, but it can help you keep it alive. As an old saying states love passes through your stomach.
So, what do you do when you need money, and you do not have it? The most probable answer to this question is that you get a loan. Most of the times, you cannot get a loan by itself. You also have to pay for payment protection insurance. And here comes another question: is PPI something you really need or is it just something you just had to purchase?
Who can Get PPI?
Almost every person who has a loan, a credit card or a house mortgage has PPI. The insurance makes them feel safe as it provides coverage for a period of 12-24 months depending on the company you bought it from. The catch is that only people who have working age (18-65 years) can have a loan protection. This is mainly because it covers situations when the borrower loses his job and cannot make his monthly payments. Also, another condition to qualify for PPI is to have a long term work contract and work at least 16 hours per week.
PPI Types
There are two types of loan protection: the standard policy and the age-related policy.
Standard Policy: It is the most common type of payment protection insurance. People who want to have this policy are not discriminated by age, gender, health state or occupation. The policy covers a maximum of 24 months period, and it pays only after 60 days of exclusion period.
Age related Policy: As the name says, the cost is strongly influenced by the age of the borrower and the amount of coverage the policyholder wants to have. This type of policy is common in the UK. Their policyholders tend to believe that the youngest the borrowers are, the fewer claims they make. The policy covers only up to 12 months.
Most of the companies which offer loan protection include death benefits in the policy. This fact may be considered as an advantage.
Weigh Your Options
Before actually purchasing loan protection insurance, you should think about everything it involves. You will have to make monthly payments for the entire period of your loan. If your job is stable, or you are confident that you can easily find another when needed, you should then consider not paying for PPI. If you have relatives who could lend you some money to cover your payments for a month or two in case you lose your job, consider going to them instead of paying for the PPI.
Author Bio:
This article has been written by Alisa.  She works with a team of professionals who is expert in making PPI claims. The best thing about the services is that she does not charge any upfront fees. Check out her website now to consult with her.
Category: Insurance