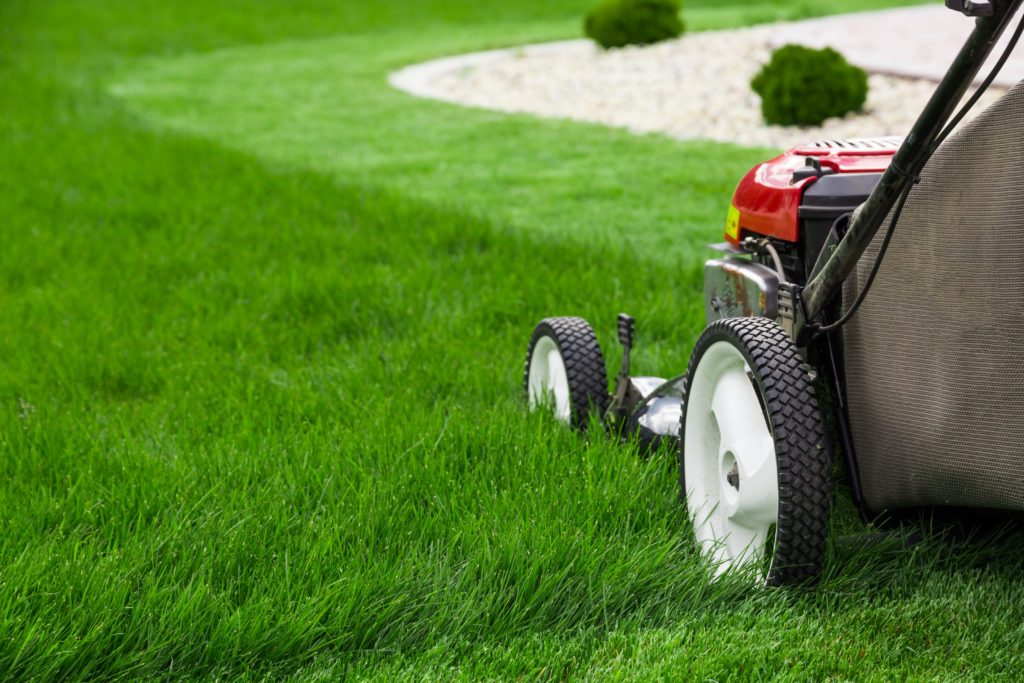 For most homeowners, spring is the time to maximize a home's curb appeal, but the thought of bringing the front yard back to life after a long winter can be daunting.
However, you can save a lot of money by taking care of your spring revitalization yourself, instead of hiring a professional. Here are a few simple steps you can take to put your yard's "best foot forward" this spring.
Clean up debris.
Lawn debris is not only unsightly but can also get stuck in your lawn mower. In addition, it can actually prevent healthy grass growth by blocking out essential sunlight and keeping fertilizers from being properly absorbed.
Basic Lawn Care Tips | HGTV
Green Lawn Maintenance Tips 02:58. Follow Ahmed Hassan's expert tips to have the greenest lawn in the neighborhood. Start by stripping the area of all weeds …
A good first step in spring lawn care, then, is to clean up as much debris as possible. Clear out any leaves, twigs, and other debris using an air blower. A rake can also be useful to breaking up matted areas of the lawn (which can harbor snow mold) and for encouraging better air flow throughout your lawn.
Apply fertilizer and pre-emergent in early spring.
Another important initial step is to apply fertilizer and pre-emergent to your grass early on in the spring. The fertilizer will feed your grass the nutrients it needs to thrive during the spring—and to withstand heat stress and drought during the summer.
It's important to apply this early on because it will jump start your lawn after a long winter. The pre-emergent, meanwhile, will prevent crabgrass growth. It's especially important to apply it early on before temperatures reach 55 to 60 degrees Fahrenheit.
Beyond this point, crabgrass seeds will have begun to germinate, and pre-emergent will no longer be effective. Applying that pre-emergent early on ultimately prevents you from having to combat crabgrass all spring and summer long.
Follow up with fertilizer, pre-emergent, and weed killer after 6 to 8 weeks.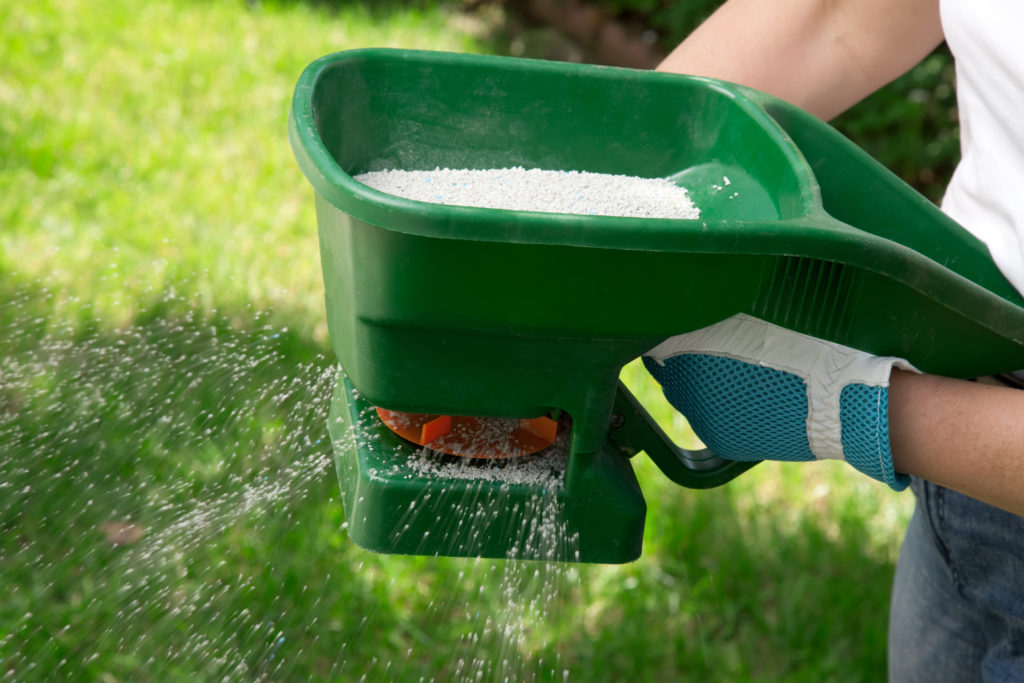 Six to eight weeks after initially applying fertilizer and pre-emergent, you should follow up with another application, along with a broadleaf weed killer. At this point, you can opt for a lawn care product that combines both pre-emergent and weed killer, making for easier application.
Resist the urge to re-seed.
You may be tempted to fill brown patches in your lawn with seed during the early spring, but your seeds will not germinate as long as you are applying pre-emergent (which is essential for preventing crabgrass growth).
You may be able to do some re-seeding by putting off pre-emergent application for as long as possible, giving grass seed a chance to germinate. But in general, sod is a better option for repairing damaged areas during the spring. Then, you can re-seed during the fall.
Aerate your lawn.
Aerating your lawn before temperatures reach 55 to 60 degrees will allow water and air to reach your grass roots more quickly. Just be sure to do it sooner rather than later; otherwise, you'll only be creating places for weeds to grow.
Mow early and often.
Many homeowners make the mistake of waiting too long to cut the grass and then cutting off too much at once, known as "scalping." Scalping actually stunts root growth, leaving your grass ill equipped to withstand drought and other environmental stresses.
It also makes your lawn more vulnerable to weed growth. Be sure to start trimming your grass early on and to cut off only a third of your grass's height each time. You may have to cut your grass more than once a week—about every five days—during the first six weeks of spring in order to keep up.
Keep pests out.
After working so hard to revive your front yard and garden, the last thing you want is for pests to undo all of your hard work. Luckily, there a quite a few simple things you can do to keep deter pests from your yard and garden.
Noisy yard accents like chimes, along with fragrant plants like lavender, garlic, and chives, can deter deer who might otherwise eat your plants.
Certain plants like daisies and black-eyed susans, meanwhile, can attract certain insects that actually help keep your garden free of aphids and other pests. You can find more helpful hints for deterring pests in this article.
Look beyond the grass.
Don't forget that in addition to your grass, there are other things surrounding your lawn that could use a little TLC for a boost in your curb appeal. You might consider re-paving your driveway, for example, or replacing your years-old mailbox.
Or, you might simply powder coat your outdoor light fixtures or metal railings, as this article suggests. Take a comprehensive look at the home accents that complement your lawn and ask yourself if there is anything that could use a small upgrade this spring.
Category: Home Renovation, Home Repair