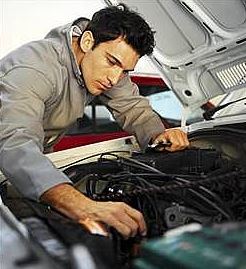 Avoiding a car emergency is easy if you come prepared. However, not everyone thinks about the worst case scenario. Some drivers have low-paying jobs or no jobs at all. The best way to pay for car repairs is to build up your savings. However, not everyone has the luxury of a "savings cushion" to bail them out when unexpected car trouble comes along. Here are a few ideas of how to get back on the road without breaking the bank.
Car Repair Insurance
Some may think that car repair insurance is wasteful, but it is a good option to consider. There are drivers who testify to its benefits. Looking through online customer reviews is helpful. Regular car insurance may not be sufficient enough to pay for car damages. Even a collision policy is not guaranteed to cover car parts that wear out. Choose a repair insurance policy if you find problems that cannot be covered by a regular insurance policy. Make sure you shop around and do your homework first though. At any agency, plenty of established agents will answer a wide range of questions, which you will need if you don't know much about insurance or about cars.
Repair Payment Plans
Look for mechanic centers that provide a range of financing options. These professionals know that repairs are expensive and that some people do not have insurance. Most of these options are not loans or credit card advances. Before or after you get a large mechanic bill, look for flexible payment plans and make sure you are clear when they need to be paid. One of the worst financial binds you can get into is to have a mechanic fix your car and then have to pay promptly when you don't have the funds.
Short Term Loans
There is always the option of getting a short term loan. In a brief amount of time, get approved for the ideal package. Not everyone qualifies for an emergency loan, but the average working adult does. The simple qualifications include being 18 years or older, having a stable job and owning a bank account. Receive the loan that day or within the same week. Not every loan is reliable and effective. Look for the right company to avoid seeing surprises in your bill. Experts of Dallas short term loans suggest that the loan is the most effective if you pay it off immediately. Within a few weeks, pay off the whole loan to avoid interest and penalty costs.
Before your car breaks down, avoid worrying about repair bills. You could be hit with thousands of dollars of repairs, so know your payment options before an accident. It is possible to pay a bill without ignoring the damage and making the car worse. Take the time shop around for the best repair quotes. Make a few phone calls if necessary.
Don't get overwhelmed by the often astronomical prices of car repairs – just remember that there are other options that will keep you from going into debt and get you back on the road.
Category: Automotive, Family Finances