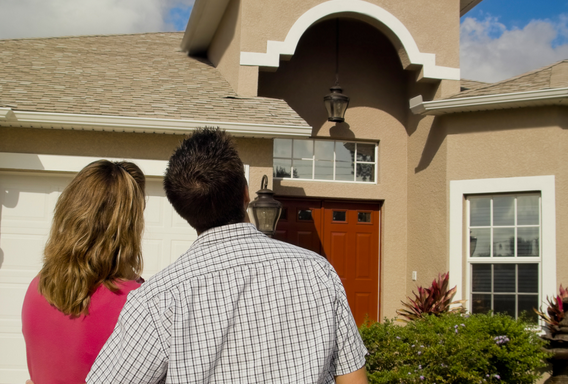 Now is a good time to buy a house. Housing prices have dropped during the economic downtown and mortgage rates remain historically low. Since buying a house is one of the largest decisions most people will make in a lifetime, it pays to get it right. Here are five things to check off before buying a house:
1. Determine what you can afford
Heartbreak awaits those who fall in love with a house, only to find out they can't afford it. Thoroughly examine your budget to determine how much house you can afford. Many resources are available to help with this, including online mortgage and affordability calculators. This is also a good time to decide how much money you can afford to put into a house if you buy a fixer upper. Buying a large house for cheap may be tempting, but there is usually a reason a large house is so cheap, so be sure you can afford the fixes.
2. Save for a down payment and closing costs
Find out how much money you will need for a down payment and closing costs. Traditional, 30 year loans require 20% down. This means, for example, if you purchase a home for $200,000, you need $40,000 for a down payment, plus closing costs. You may get by with less if you qualify for certain loans, such as FHA or VA.
3. Get pre-approved for a loan
Why look at a home if there is a chance you will be turned down on a mortgage? Select a mortgage company you want to deal with, and apply to get pre-approved. Not only is this a good idea for you, but some sellers will require it before entering into a contract. This also expedites the loan process once a contract has been accepted.
4. Understand the true cost of home ownership
The purchase price and monthly mortgage payments comprise only a portion of the overall cost of home ownership. To get a complete picture, you must include the cost of maintenance, property taxes, utilities, and insurance. However, you may get a break on your federal and state income taxes. If you live in a cold climate it is important to make sure you can afford to heat the home in the winter. The heating expenses can really add up over time.
5. Purchase home insurance
Maybe you have purchased renters insurance in the past to cover your belongings, but now you will need insurance that covers your entire house, as well as the contents. You will need to contact experts such as those with Homeowners Insurance in Massachusetts to cover damage by such things as fire, lightning, and theft. If you are financing your home, the mortgage provider will probably require this coverage.
Buying a home can be an exciting adventure, if done right. Hopefully, the five things we have listed here to be checked off before you buy your house will help bring you success.
Category: Family Finances, Housing