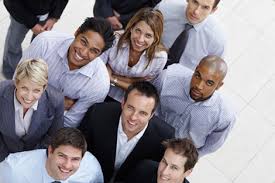 Conveyancing is the process of legality that deal with the transference of property from one person to the other. Choosing the right conveyancer for your needs is important both for your peace of mind and for your bank balance.
All solicitors are qualified to carry out any conveyancing work, but taking on a specialist who is able to carry out the work quickly and expertly such as Quick Move Conveyancing means that you are often able to move faster than if you are using a more general solicitor, not to mention that many solicitors while "able" to do conveyancing work, are inexperienced in the process.
Whether you opt for a specialist or use your Solicitor, the basic tasks performed by the conveyancer are the same:
They check with utility companies for outstanding debt, with councils for sewerage proximity and archaic church repair charges and other potential costs.
They review and if necessary draft the contracts pertaining to the purchasing of the property.
They will take care of any fees involved in purchasing the property, amalgamating things like land registry fees and stamp duty into their final charges.
Choosing the cheapest conveyancer is not always the most cost effective route; you might be able to get a good 'package deal' from your solicitor but it is important to remember that they might not have access to the same channels and contacts as a company that deals with conveyancing every day.
You need to make sure that your conveyancer is approved, regulated and insured. Looking online at . The Solicitors Regulation Authority – the body that regulates conveyancing solicitors and the Council for Licensed Conveyancers which regulates licensed conveyancers in England and Wales is a good place to start when choosing your firm. Any firm that is covered and properly regulated will be published here. If they claim to be covered but you can't find them, move on.
Your mortgage provider will have a list of conveyancers that they have vetted and approved; this is a great starting point but be sure to compare testimonials as well as costs.
Online companies often have the added benefit of being able to track the progress of your paper work which means you will be able to communicate with other parties effectively.
Make sure that you check over any paperwork regarding contracts carefully yourself and that you are completely clear on what is being covered by your conveyancer in terms of fees. Ideally you want a 'full package' which means there will be no hidden costs or nasty surprises down the line.
Category: Real Estate