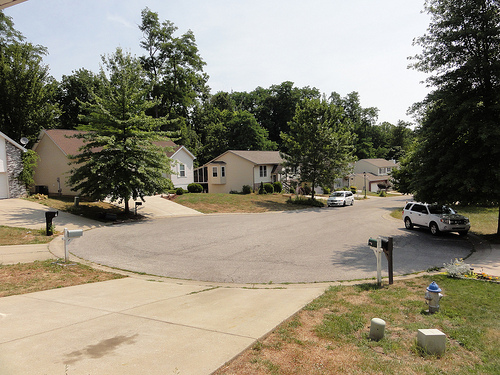 At some point in their lives, millions of Americans will have to decide whether to buy or rent their next home.
Both options have their benefits and potential drawbacks, but everyone will have a different set of requirements and circumstances that will, for the most part, dictate that they choose one option over the other.
But the big question is, which choice is the right choice for you?
When you are ready to move into a new home, you should not feel pressured into choosing one option over the other simply because someone else wants you to! This will ultimately result in your being unhappy and, in some cases, being broke because of it!
So to help you make an informed choice as to whether you buy or rent your next home, here is some impartial information about both options.
Buying your next home – the pros and cons
Pros:
Equity – the more you pay on your mortgage, the more of your home you own, therefore increasing your personal wealth;
Tax deductions – mortgage interest is tax-deductible as per IRS rules;
Fixed payments – if you have a fixed-rate mortgage, such as one arranged through one of the many mortgage brokers in Maryland then your mortgage repayments will stay the same for the term, whereas if you were renting, your landlord could increase your rent;
It's yours – you will have a stable family home that you can decorate or customize to your requirements.
Cons:
Costs – a landlord would normally pay for things to be repaired in your home, but because you own your home, you have to pay for any maintenance costs;
Inflexible – with a rental home, you can give your landlord notice to leave, whereas with your own home, you have to sell your house first, and there are no guarantees that your house would sell within a set period of time.
Renting your next home – the pros and cons
Pros:
Easier to rent than buy – you don't need to save up thousands of dollars for a mortgage deposit when you rent your home;
Quicker to move in – you can move in relatively quickly if you rent your home, whereas you might have to wait months if you were buying it;
No maintenance costs – you don't have to pay for any expensive building or plumbing repair work, as that is the landlord's responsibility.
Cons:
Home redecoration is limited – your landlord may not allow you to redecorate your home;
You don't own it – because you are just a tenant, the money you pay each month does not mean you own it after a set period of time.
Figuring out the cost of each option
As you can see, each option has its benefits and drawbacks. If you are still undecided, then ultimately it will come down to which option is more affordable for you.
The best thing to do is make a note of the average prices to rent certain types of home in your desired area, and then do the same with homes of the same type for sale.
Calculate what your mortgage will be on those homes, making sure you account for insurance and taxes, and then you can see what sort of figure it will cost to buy a home. If you can afford to buy a home then that's great, but otherwise you might be limited to renting for a while.
Category: Housing