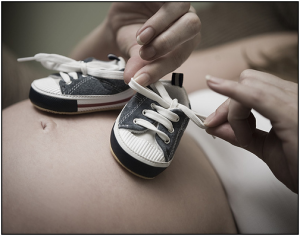 The new arrival of an infant can be a wonderful blessing for a family. However, planning for your bundle of joy can take careful budgeting and cost-efficient measures. While you may think the new additions are priceless, you'll soon begin to realize the costs you'll have to incur with their proper upbringing. The following are some great ways to save when planning for your newest addition.
1. Implement a Budget
While you may never be ahead when it comes to the cost of a child, you can still implement a proper budget. You can start by looking at your monthly income and expenses. You can also determine if you'll save more money by being a stay-at-home parent or if you both need to work. As you list your expenditures, you can use a critical eye to determine if there are any areas you can tweak such as your afternoon lattes, expensive restaurants and gym memberships. Any money saved can be placed in a separate baby account for expenses as they arise.
2. Multipurpose Equipment
Whether you're limited on space or you want to cut costs, you can save a great deal of money by purchasing multipurpose infant gear. There are many cheap baby play yards on the market that serve multiple purposes by acting as a bassinet, changing table and area where your child can play independently. The jogging stroller is another essential piece of equipment that allows you to take your infant out for a ride and serves as an excellent piece of exercise equipment for getting back into shape. Changing and dressing tables can also save you money and room if you're looking for budget-friendly pieces of equipment.
3. Hand-Me-Downs
While you want your infant's equipment to be safe and up to code with the latest safety standards, you can save a significant amount of money with hand-me-down items such as infant activity gyms, cribs, dressers and rockers. You can also get-together with other new moms and swap clothing, shoes, coats, boots, toys and books. You can also purchase quality items on sale or at a thrift shop.
4. Plan for the Future
While you may have your budget set to allow for expenses the first full year of your infant's life, you need to take it a step further by planning for their future. School, extra-curricular activities, hobbies and college are going to cost a pretty penny, and you need to set aside money for these commitments. By setting aside a savings account and earmarking the monies for items as they come up, you'll find it won't be as big of a hardship as having to come up with the money all at once.
5. Insurance Coverage
Insurance expenses are consistently on the rise, and you need to be diligent in your efforts to monitor costs. To ensure that you're getting the best family coverage, you need to shop around for better rates. You can also do this with your other monthly bills such as phone, cellular bills, cable and Internet.
The statistics on child-rearing are staggering and come in currently around $12,000 per year. While that can be a scary number to contemplate, you can follow the above budget-friendly baby tips without emptying your pocketbook.
As a mother of 4, Lisa Coleman understands and shares tips on how to save when planning for a new infant into the family. She recently viewed cheap baby play yards online that promote savings by their multipurpose use.
Photo Credit: http://www.flickr.com/photos/meaganjean/3755981125/
Category: Budget