It is so hard being poor and even harder trying to find a budget that fits, "Broke". But every day a student somewhere is working on a plan just like that. Somehow, someway, they find the money for transportation, insurance, food and books.
Even after getting all the grants and student loans you can possibly find, it's still even harder to pay for the books that you have to have. Some ask relatives and other's work extra hours at the minimum way job they found, to get a few extra bucks to make the ends meet. Far be it for this writer to have all the answers, but a few tips may help things go a little further.
• Food is a big issue:  Much like a starving artist, a grad student, young adult and any students are trying to figure out how to eat nutritionally and not kill the budget. Above all other things, food is the first thing to purchase. There is a reasonable assumption that you haven't made a budget, and you wouldn't know what to do with it even if you made one.
So let's begin with food and a budget. 1. Get a piece of paper (yes, I said paper), and write down how much you made in the last two weeks. It's your paycheck amount that you have in your hands.
2. Write the total amount at the top of the page.
3. Begin listing what your bills are and how much is owed. It should look like a math problem when you are done. Did you list groceries first? They are the sustainable item that you HAVE to have for the next two weeks. Begin subtracting from your top amount and see what is left at the end. If it leads to zero, you need to adjust amounts here and there. Don't adjust the grocery amount. That is how you feed your body. Do it right or you pay dearly as you age.
• Transportation: This is never an easy thing to budget for. If you break down, it ruins the whole budget. But you have to put something. So make it enough for gas for two weeks and maybe a quart or two of oil. Always try to do something to your car each budget to keep it running for you. Otherwise, you are left in the cold winter weather or the scorching summer heat. Neither is pleasant.
• If you can get another grant: Try to get another grant to pay for your books if you are short. Amazon.com has cheap books you can order for your classes. They also have downloadable books as another alternative. That will help a lot; because you can get your book quickly and you don't have to pay the steep prices they think those books are worth.
• Insurance: Car insurance is one of the most expensive things we pay each month. It is also something that is so important to have. If you have an accident, this can save your bacon with the costs of the repairs and heaven help you if you are injured as well. Don't be caught without insurance for this very fact.
Back to groceries
Give yourself a good budget for groceries. Don't change the amount and realize that if you don't have the fuel to fire your body, your studies suffer, you suffer and burn out your brain from lack of insulin, and so many other benefits that you need. With all the other things, they can be altered to fit what you have, just don't alter your food intake. It never ends well.
Good luck with your budget and have a great school year.
About the Author: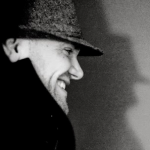 Hello, I'm Blair Thomas and I'm an electronic payment expert and the co-founder of eMerchantBroker.com from Los Angeles, CA, the #1 high risk processing company in the country.  I enjoy hiking, dining and discovering new music. When I'm not working in the electronic payments industry, you can most likely find me producing and writing music. Add us to your circles on Google +
Category: Budget