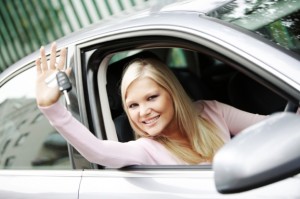 The Internet has provided the consumer with the means of researching every subject imaginable; it includes finance which has become a more competitive sector as the banks have retreated in the face of the recent financial problems and the need to rebuild their assets.
While businesses have found the banks' approach discouraging, the consumer is able to access competitive loans by doing research online.
The best website to consider closely is one which finds the best deals available and passes them on to the consumer.
Positive signs
When it comes to the car market there are signs of growth after a period of depression; optimism is returning albeit guarded. It means there are some excellent deals to be had for anyone with the means of buying a new car and that includes those people whose income can justify an approved loan.
You should look for a website that offers a quick online response to an inquiry  Online calculators will give you an idea of the kind of monthly installments you can expect for a particular sum over a given period. You will get a confirmation of what you can get by making contact and providing some basic details.
What might you expect?
The APR may vary depending on your credit history and it is for you to judge what commitment you want to make to get your new car. If you arrange for car finance in principle before approaching a dealership, you are effectively a cash buyer. You are likely to be able to obtain a better price than if you are coming with a trade in to offload.
It is important to select a reputable company where the whole transaction is transparent. That means the small prints; there should never be any need to pay any additional fees and there is no question of needing a deposit if you are applying for the full value of the purchase.
Once you have set your mind on a new car it is human nature to become impatient. Approval can be obtained very quickly and it is likely that once an agreement is reached the money will be in your bank within 24 hours.
The consumer credit legislation is your protection and obviously if there is evidence of previous happy customers that is further reassurance that you have found the right provider.
Armed with the money to buy, you can select the dealer or dealers you want to approach. There should never be a restriction on who you can talk to. The finance company is not involved in the particulars of the model you want to buy. The only restriction is the price and the money it has agreed to provide.
The purchase of a car is likely to be your biggest outlay after a home. It is important that you are happy with all aspects of the deal. When it comes to the financial side selecting the right company will ensure there are no worries on that score.
Category: Car Loans