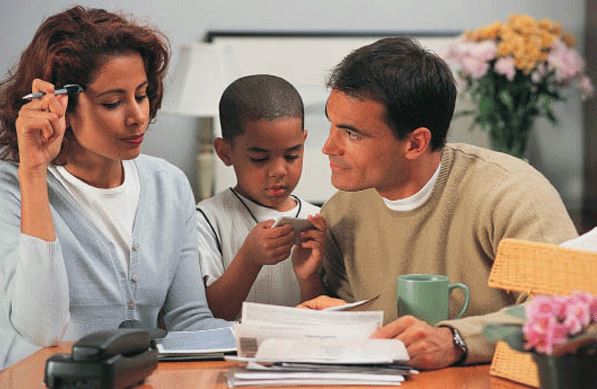 If you are struggling financially, it may seem impossible to get ahead and live the life of your dreams. The first step to long-term financial success is getting your family's finances under control. Although this may seem daunting at first, it is worth your time and can change your life for the better.
Work together as a family
Hold a family meeting to discuss your family's financial goals. It is important that all family members have a chance to be involved, since everyone will need to work together. Even after your finances are under control, it is a good idea to hold a monthly family meeting to help keep everyone on track.
Track your expenses for 30 days
If you are broke at the end of each month, but cannot remember where your money went, then tracking your expenses is a good idea. It can be shocking to learn how quickly seemingly small expenses add up over the course of a month.
Trim your expenses
Once you have determined where your money is going, you can begin to trim your expenses. While it may be tempting to make broad sweeping changes in order to get ahead quickly, resist this urge. If you, or your family members, feel deprived, it can result in overspending. If your family loves to dine at restaurants, consider cutting back to once or twice a month instead of eliminating it altogether. If you have trouble remembering to pay bills on time, arranging to pay them via automatic deduction can reduce late payment charges.
Stick to your budget
If you have never used a budget, now is the time to start. In fact, many people have found that creating and sticking to a budget makes them feel as if they have more money at the end of each month. The first step is to note all of your bills and expenses. Do not forget to include irregular expenses, such as yearly memberships, in your total. Once your budget is written down, each family member should agree to honor it.
Refinance your home loan
Sometimes, even after cutting your expenses and strictly adhering to your budget, more needs to be done. If you have a home loan, now may be a good time to refinance your loan and get a lower monthly payment. Veterans, for example, can use services such as VA Streamline Loan. Veteran VA Streamline specializes in helping both active and retired veterans.
Category: Family Finances