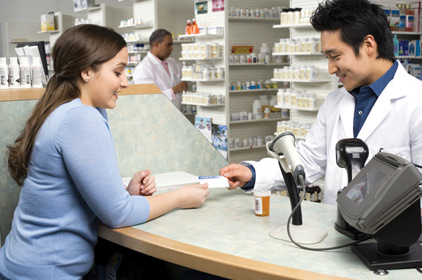 Becoming a pharmacist can be a great career move for people who are interested in the medical industry, without having to become a medical doctor. Pharmacists work in pharmacies and they dispense medicine to private patients and also advise them on the use of these medicines, risks, and more.
Pharmacists will be happy to know that there is an increase in demand for their jobs, in fact it is estimated that the number of pharmacist's jobs will increase with around 25% between 2010 and 2020; this means that your qualification will be worthwhile as there will be jobs available for you. Here are a few tips that you can follow if you want to become a licensed pharmacist.
Obtain a Qualification
The first step is to obtain a qualification. You need to pass with a high school qualification, or alternatively the General Education Development (GED) exam. If you are still in high schools you should focus on subjects like chemistry, physiology and biology. Your grades in these classes will give you a good idea of how you might perform when studying for a pharmacy. Next you should get a Bachelor of Science degree from a standard four-year academic institution like a university.
Complete your PCAT
Your Pharmacy College Admission Test is important. It is designed for use as part of the admission process for specific pharmacy schools and will also help you to measure your overall academic ability. You can prepare for these tests by reading and studying specific books and by speaking to professionals for guidance.
Get a Pharm.D.
You can enrol in a school that offer programs that are specifically designed for pharmacy students. Examples of these schools are the Ferris State University, MI and Albany College, NY. They allow you to study under the supervision of qualified medical professional. This will give you the experience you need to become qualified and obtain the degree you need to be a pharmacist.
Obtain Your License
The next step is to become licensed. You need to be licensed before you can work as a pharmacist, and you need to pass the NAPLEX (North American Pharmacist Licensure Examination). Some states will have other licensing requirements so it's always a good idea to check with the proper authorities on what is needed.  
Find a Job
Keep in mind that pharmacists usually work 40 hours a week and this means long hours on your feet. Once you have obtained your qualifications you can start applying to vacancies at pharmacies and hospitals. You can work for a few years and build up experience and knowledge, before starting up your own venture.
Becoming a pharmacist can be a very fulfilling jobs, especially when it comes to people who love the medical industry. You need to be licensed to be able to be able to work as a qualified pharmacist and you need to enjoy helping people.
License Direct provides a centralised license search for more than 20 million registered professionals across the United States.
Category: Medical