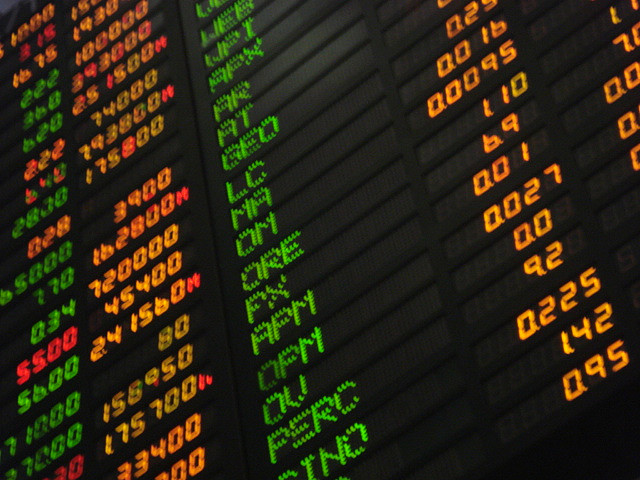 If you're an investor looking for a new way to add to your wealth, you might be willing to try something a little more risky and a whole lot more exciting than your usual investments. Whilst risky investments do have the potential to go horribly wrong, they can also be some of the most profitable investments when they work out in your favour. It's true that they're not for the faint-hearted, but if you're looking for a little excitement when it comes to investing your money, then here are some of the riskiest (and potentially very profitable) investments.
Forex
Trading forex is a risky business and isn't something that should be entered into lightly. Buying and selling foreign currency is done through a broker or a market maker, and is typically done online using a specially designed programme. A certain amount of forex trading relies on luck, but the rest comes down to the trader's ability to anticipate changes in the exchange rate. This can be done using fundamental analysis, which involves monitoring the news and political activity and announcements in countries, or using technical analysis, which involves monitoring patterns in the exchange rate. Well practised forex traders can benefit from massive gains, but it's not wise to enter the market without doing your research and trying out a demo programme first.
Art and Antiques
Financial advisors once recommended that the wealthy should invest in art in order to spread their money, but times are changing. It's now advised that you should primarily buy art and antiques because you like them, and only see the investment as a potential additional benefit. We've all heard the success stories where collectors of art and antiques have bought something cheap thinking it would look lovely in their homes, only to discover ten years later that it's actually worth 20 times what they paid for it. Realistically though, this won't often be the case, but if you like collecting art and antiques anyway, then you could turn a hobby into an investment.
Spread Betting
Spread betting involves the speculation on the price movements of a particular financial market or product without facing the limitations associated with physical ownership. Placing a bet on whether a product's value will increase or decrease means you will get a return on your investment when the price moves in your favour. It's a risky business, and like forex, you should always practise using a free demo from somewhere like www.cmcmarkets.co.uk.
Category: Investing