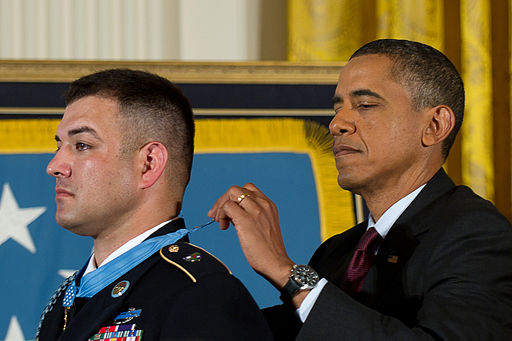 President Barrack ran on a platform that claimed he could help the country bounce back from recession. He promised that he would bring jobs back from overseas, decrease government spending and slash the budget. While those budget cuts sounded like a good idea to voters, many didn't realize that some of the programs would significantly disrupt the lives of millions of Americans. His newest proposal, which launches in October of 2013 will take money away from the military and healthcare, allocating those funds to research and manufacturing.
The healthcare cuts implemented by President Obama will result in Medicare recipients paying out more than $57 billion in the coming years, while reducing the number of options available for those on Medicaid. Though many experts in the field focused on the healthcare cuts, the proposed budget will also significantly slash the budget for the military.
The military will lose approximately $3.9 billion in 2013 alone, and the cuts will continue in the coming years. While those military forces have less money, their costs continue growing. The Army and the Air Force will both lose the funds those branches need for success, and the President isn't done yet. He also called for an addition cut of more than $2 billion in the next few years. Once those cuts go into effect, several military bases across the country will close. The closing of those bases will have a serious impact on the economy in those areas.
President Obama issued those cuts and allocated the funds to education, but the incoming funds won't help those at the college level. Some of the money will go towards preschool programs for those living in low income and moderate income areas, and some funds will go towards programs that provide home-based programs to older students. While the President did claim that he would allocate more than $11 billion to saving teaching jobs, the money won't help older students.
Many of these new programs will help preschool, middle school and some high school students, but what happens to college students? Former military personnel have access to scholarships and programs that help them attend school for free, but how long will those programs survive with these budget cuts? Many students will likely find that they cannot afford to attend classes after leaving the military, and others might find that their children and spouses have limited opportunities as well.
Several colleges offer scholarship opportunities for the spouses of active military soldiers. The Military Spouse Career Advancement Accounts gives spouses up to $4,000 in funds for college, while the Spouse and Dependents Education Assistance Program gives education benefits to the children and spouses of veterans. When it comes to a college providing scholarship for military spouse, students will find that some schools offer extra assistance and funds for the spouses of active soldiers. These programs give students access to educational opportunities even as the President keeps cutting the budget.
Source:
http://www.nytimes.com/2013/04/11/us/politics/obamas-budget-cuts-focus-on-medicare-medicaid-and-military.html?_r=0
Category: Education