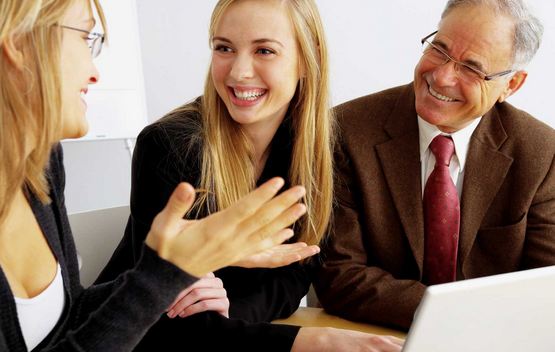 Agreed, a bachelor's degree is like a shiny pin on your lapel that makes you look extremely appealing to job employers. However, despite possessing the required skills and a degree, sometimes, there is a possibility that someone else may land the job of your dreams. Perhaps, the selected candidate may have had a prior experience in this field while still in college in the form of internships.
To put it simply, candidates who worked as interns during their college years always have an upper hand over those who had not. Some internships offer a stipend while others do not, however, they still hold a valuable position and if you do wish to succeed in your career and attract a job as soon as you graduate from college, you must consider hunting for an internship. You could also mull over the Goldman Sachs graduate programs to learn more about the varied benefits that you can enjoy. Given below are some vital reasons that will have you looking for internships right away.
1.)   An excellent way to have an upper hand over the competitive environment:
With more people wanting to be extremely successful and qualified, the rate of competition has skyrocketed to an all time high. In such situations, it is only fair for employers to give jobs to those candidates who have had a previous experience in the concerned field. An employer will always opt for a candidate who has worked in a particular field earlier and knows all the ropes rather than spending an enormous amount of time training the new candidates. Therefore, being an intern can help you in this aspect.
You may not realize it but there is a vast difference between learning within the four walls of a classroom and gaining a hands-on experience in a real-time working environment. Employers give these factors a serious thought and you can benefit from an internship by learning on a more practical level.
2.)   You can understand what you are truly inclined towards:
Since an internship is essentially responsible for giving you a practical experience and a glimpse into what the real life after college is going to be like, you can decide for yourself as to whether or not you will be doing the same thing after college. An internship can lead to two possible outcomes. Firstly, you will either realize that there is a colossal difference between what you had expected and what the reality is. In such situations, you have ample time to mull over what exactly you need to do and it is also possible to change your major sooner rather than later.
At other times, there is a possibility that you will come to like your chosen subjects even more and the added experience will only add-on to the benefits that you are likely to reap once college is over.
3.)   Internships make your resume look more attractive:
Your resume is the sole document that employers thumb through before appointing you. Therefore, it is important to have a resume that exudes attractiveness and instantly makes the employers want to hire you. An internship, especially when done with a well-known company can help take your resume notches higher, thus increasing your chances of getting employed.
4.)   Networking is the key benefit of any internship:
You may not realize it but the networks and connections that you make in your years in college are likely to pay off after graduation. Getting to know important people and being in touch with them can help you land your dream job. One way to do this is by working as an intern. You can even sign up for Goldman Sachs graduate programs to earn this benefit.
Author's bio:
Alison Coates is a student counsellor and is an active member of the goldman sachs graduate program. She has a professional background in student psychology and aims at guiding them in the right direction and make smart choices. To know more visit site – http://www.graddiary.com/