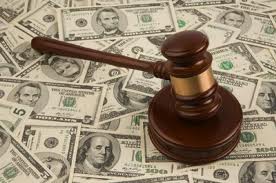 An annuity is paid in continuous payouts which are meant to provide a steady income and help towards the cost of bills and living expenses. However, life is not always this straightforward and circumstances arise when you may need to sell your annuity. Some may need the money to pay off debt, while others simply want the money to buy a home, car or to invest in a new business venture. Whatever the reason, finding a buyer needn't be stressful and it is as simple as selling any other financial product.
What are the terms and conditions of you annuity?
This needs to be established before you can go any further. In order to do this, you may need to contact your insurance company. It needs to be determined if your annuity is transferable. If it is not, unfortunately you cannot sell; and under no circumstance should you attempt this as the agreement reached between you and a buyer would be illegal. Structured settlements can be sold in every state, but some have laws in place to protect the seller and so the agreement may need to be approved by a state court.
What is the value of your annuity?
When selling your annuity, you must take in to consideration that you will not receive its total value. This is due to two reasons; the payout company is making a long term investment and is looking to make a profit, and it is likely that the money you receive will be taxable. When calculating your annuity, you should look at the total value of your investment. If unsure, it is best to seek advice from a financial advisor. Companies will pick up on your uncertainty of its relative worth and will exploit this. If you want a fair price; do your homework!
How do I choose a buyer?
Searching online for companies who offer cash for annuity is easy. Many have web pages and contain online forms to get a quote from them. Remember that the quote given is not a guaranteed amount and that it may not include the fee that will be deducted once the transaction is complete. Try to obtain as many offers as possible, a minimum of five or six, to ensure you have scoped the market for the best deal available. While searching for companies, it is worth checking the Better Business Bureau which contains a list of registered companies. This way you know that the company is legit and you can check its rating and reviews; looking out for any complaints they may have had and the reason behind them. Finally, it is important to look at how the company will pay you. Most will offer a lump sum of roughly 80% and you should settle for no lower than this. If you are unsure of the payment arrangements, make an appointment with the buyer and talk through the options and any concerns you have. This ensures that you understand the process entirely and are not at risk of losing money. Importantly, do not agree to pay any fees upfront or until the transaction is complete.
Taking your time and using your head is important. Any company will buy your annuity, but only sign the agreement if it feels right. There are plenty of companies to choose from; so do not rush in to anything!
Author Biography
Mark Long has written advice columns for a financial website for almost six years. In that time he has written mainly about solving debt through receiving cash for annuity and small loans. His article on "How to sell my annuity?" tackles the scams of many companies in the industry. 
Category: Insurance