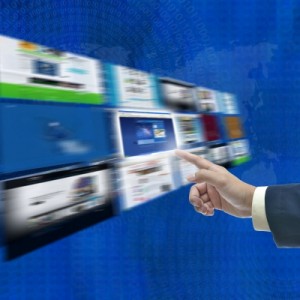 Do you want to sell your website now? If you've been thinking long and hard about it, you've probably also thought about the best places to sell it. Well the good news is that there's a wealth of options to choose from. But not all of those were created equal; as you'd expect, some are very good, some okay, some not so good.
When selling your website, you want to get the best market rates with the least hassle. Let's check out our options.
Website Marketplaces and Auction Sites
These are platforms that allow you to list your site for sale. They make money through listing fees and by taking a cut off the sale price once your website is sold. Popular sites include:
1. Flippa.com – One of the most popular marketplaces. Here, you'll find many websites selling below the $20,000 mark. Many websites have already been auctioned on Flippa and more continue to be added.
2. Ebay.com – It's probably not a good idea to sell your website on EBay, but if you're after a quick sale, you might just make it here. The main disadvantage with EBay is that the audience of website buyers there tends to be less serious (compared to other marketplaces), while the listings are dominated by domain flippers.
3. Digitalpoint.com – this is one of the largest marketplaces for online businesses. You can also market your website on their forums at forums.digitalpoint.com.
4. Websitebroker.com – the site charges a $9.95 fee for a 90-day standard listing, and $14.95 for a premium listing.
5. Sedo.com – this site will make a good effort to market your website to potential buyers, and they take a percentage off every sale.
6. Websiteproperties.com – Mostly concerned with the sale of internet business – actual businesses that have products for sale (ecommerce websites).
7. Pricell.com – Pricell is, to be precise, a Flippa clone
Classifieds Websites
These may be general classified sites, such as Craigslist, or those that deal with the sale of businesses, including bizbuysell.com, businessesforsale.com and bizquest.com.
Forums
Forums receive a lot of traffic and are good places for people to get advice from their peers in the industry. It's little wonder then that forums dealing with selling websites have enjoyed some level of success. As we saw earlier, forums.digitalpoint.com is one of those. There's also experienced-people.net, webmaster-talk.com and dnforum.com.
Website brokers
Full disclosure before I begin: I'm a website broker myself.
For the many people who've tried forums and marketplaces and found them quite frustrating, there's yet another option – using a website broker. You can think of a website broker as any other business broker, only specialized in selling websites.
Site brokers can save you a great deal of time as they do the whole lot for you: from website valuation, to preparing it for sale, marketing, and to the actual sale and handover. Every step of the way is handled by your broker, so all you have to worry about is when the money will be arriving.
Should you hire a website broker?
I would say that a broker is a very dependable option when it comes to the business of selling websites, mainly because they are specialists at what they do. They have access to a larger pool of qualified potential buyers and investors who are always willing to pay for value. Sites that are selling at $20,000 or more would be better off with a website broker.
Here's how website brokers can help sell your website:
They work purely on commission basis. Their motivation to find you a buyer is consequently high
They have knowledge on website valuation, so you won't sell your site for less than it's worth
They have a broad network of potential buyers
They help you prepare the necessary documents needed for the sale of your website
They take care of the marketing, negotiations and transfer
Final Word
When deciding which platform to use to sell your website, – or whether to use a website broker – be sure to check out which would offer you the most value for your money and time. And if you happen to try out several options, you'll see for yourself those that were worth your time and those that were not. As a last note, avoid services that don't use an escrow service for the safe transfer of funds.
Tom writes for www.valuator.com.au – see here for more about info on valuation and determining the right value of your web business.
Category: Business