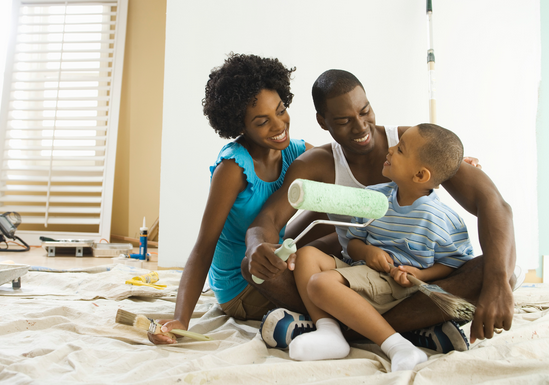 A home renovation gives you the opportunity to enhance the functionality and style of your property and to make your life at home more comfortable and convenient. Even if you begin with a generous budget, it makes sense to take steps to ensure that you get the best return from your investment. When it comes to making structural changes to your home sweet home, however, cutting corners can pose real safety hazards. Use the following information to save money on your home renovation without incurring added risks.
Consider Resale Value
Choose your renovation project, design and style wisely, and you can expect to recoup a substantial amount of your investment when it comes time to sell your home. According to the nation's leading remodeling publication, renovations that add square footage to your home are among the projects offering the best return on your investment. Replacement projects like windows and siding are also cost-effective, delivering an ROI that ranges between 68 and 79 percent.
Off-Season Savings
Contractors and suppliers are busiest during the warm-weather months. You can often save time and money by scheduling your home renovation during the off season. Contractors are less busy during that period, and because the price of building supplies tends to rise during the regular season when demand is high, you're more likely save on materials too.
Firm Up Plans
Before you sign a contact, make sure that your renovation includes everything you want. Once plans are drawn, the design is completed and the contract is signed, you'll pay through the nose for any extras that you decide to include later. Make sure that the contract covers essentials like the project and payment schedule and that it includes proof of insurance and worker's compensation.
Prepare Your Home
Any renovation involves moving materials and equipment into your home and carrying trash and debris outside. Protect your home from the onslaught of rubble by establishing a traffic corridor with your contractor. Cover flooring and hang tarps over doorways to help confine dust to the work site. Protect the outside of your home by covering decks and porches. You may need to provide protection for tender plants as well.
Protect Your Property
Finally, save money by ensuring your personal property comes through the renovation unscathed. Even the most careful preparations may not protect your personal belongings from dust, debris, damage or theft. Store your valuables such as electronics, furniture, and collectibles in a clean storage facility. A home renovation is also an optimal time to place in storage the items that you want to keep but rarely use.
Make Your Home Save Money
While remodeling any space in your home it is a great time to make your home more efficient environmentally and energy wise. Consider making your home more energy efficient. Not only is this a good time to make those changes, but these are changes that will eventually begin to save you money in the future.
Category: Home Renovation