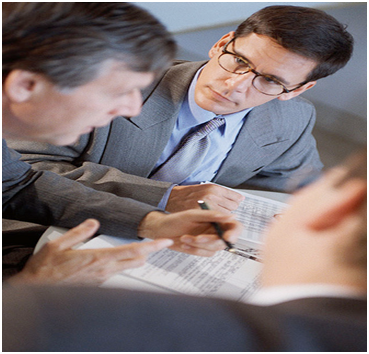 These are tight economic times, and getting a small business off the ground is becoming increasingly difficult. One of the biggest hurdles that entrepreneurs face is funding. However, it's not a lost cause. For those with a clear vision and a strong measure of tenacity, start-up capital is still obtainable.
The Internet has actually become the saving grace of small businesses. It gives lesser known lenders a chance to connect with entrepreneurs and enables innovative lending schemes such as crowdfunding. And after the capital is in place and the business is underway, the Internet introduces a host of cost-effective means of marketing and selling your product or service.
So if you are about to embark on a new business enterprise, or thinking of expanding an existing one, the best place to start is with a business loan. To that end, take a few moments to review this list of essentials that will help your company get approved for a business loan:
A list of banks that are familiar with your industry and market
Different lenders have different specializations, and approaching those that are already familiar with your industry or sector is going to improve your chances of getting the capital that you require. You can carry out a great deal of your research on the Internet, though it's also a good idea to contact your local chamber of commerce. They'll be able to advise you regarding banks in your local community.
When you start contacting banks, bear in mind that they'll need to familiarise themselves with you, as well. To this end, they'll require access to your financial information – all of it. They'll need a comprehensive view of where you and your business are financially. The less that you show them, the more they are going to request. You can save time and earn the lender's confidence by showing up with detailed information about your finances in hand. It expedites the process and boosts their confidence in you.
A contingency plan
Lenders like to invest in business operators who are difficult to bring down. If you can convince them that you are going forward with this plan with or without the loan, and that you will find a way to make it work even if lenders are not particularly cooperative, they will be that much more impressed with you.
A contingency plan can take many forms, and there are a variety of less conventional ways to raise funds for a commercial enterprise. If the amount that you need is relatively modest (at least by business standards), then you might look into personal loans available online. These are quick and easy to apply for, and some lenders are willing to let borrowers take out tens of thousands of dollars. This is a great way to pay for new equipment, survive a rough patch or purchase materials for an upcoming project. Other possible contingency plans could include leasing equipment or even crowdfunding, if the business idea is inspiring.
A detailed business plan
Your business plan is the single-most important document that you can show to lenders. It demonstrates your commitment to this enterprise and shows them that you have taken time to sift through the details. The fact that you took the time and put in the effort to create an in-depth business plan reassures potential lenders that you are low-risk candidate for a loan.
Your business plan should answer all of the following questions:
Exactly how much money do you need?
How will you use the money if you receive the loan?
How long will it take for you to repay the money that you have borrowed?
Writing a business plan is complicated – especially if it is your first time doing so. Fortunately, the Internet is overflowing with high-quality business plan writing tutorials and templates that you can consult along the way. Just be sure that you invest plenty of time and energy into this particularly step, as skimping here will almost certainly send you back to the beginning of the process. And anyway, a business plan is a valuable tool that you will be glad you have as a reference.
About the Author:
This is a company in New Zealand offering personal loans for home renovations, goal achievement, tuition, immigration fees and more. They also provide assistance for bad credit situations.
Category: Business