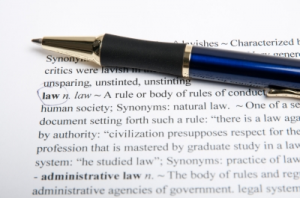 The legal profession in the United States is in a state of flux. Coming out of years of turmoil and uncertainty, law firms and lawyers had to devise innovative and variable strategies in order to stay afloat. Add to this an increasing amount of legislation and regulation, and the legal landscape is a challenging one to navigate. What does this mean for the future of legal recruitment? How should lawyers and legal staff members manage their careers in the next few years?
New Law Graduates
The trend for new law graduate employment has not been positive over the past few years. In 2012, the Bureau of Labor Statistics calculated that there would be a 48% employment rate – just over 400,000 new law graduates would be competing for just over 200,000 jobs in the legal sector. However, the number of applicants has fallen, too, and therefore the figures tend to balance out a little better. In the future, law school graduates can expect equally tough competition for roles, but students from non-traditional backgrounds may have more of an advantage – the trend in legal recruitment is to open up more roles at top law firms to candidates who may have been disadvantaged in terms of finances or family support.
Legal Job for Life?
As in other sectors of the economy, it is increasingly true that there is no such thing as a job for life. Lawyers are branching out into other related professions when they find out that there is no upward mobility at their firm or that they are not earning what they had expected. Consequently, in the coming years we will find more trained lawyers taking on roles in private practice and heading into fields such as consultancy and mediation – both booming areas in the legal sector. On the other hand, experienced executives in other fields are increasingly entering the legal profession in non-lawyer roles – litigation support, technology expert, medical consultant, etc. These executives are looking for a challenge, and the number of non-lawyers at law firms will continue to rise. Law firms will increasingly take on managing directors, chief operating officers, and the like.
Opportunities in Different Forms
In order to be successful, legal professionals will need to be entrepreneurial and innovative in order to survive and thrive. The legal landscape is changing – new technology is increasingly being used to form the backbone of cases, for example, so there will be a strong demand for IT and technology specialists. And, as the cost of legal services rises, clients are increasingly hiring non-lawyers like paralegals to take on more responsibility in cases. The sector will continue to expand and provide opportunities for people with skills that extend beyond legal drafting and knowledge of the law. Executive search agencies are looking for highly qualified individuals, but not necessarily individuals who graduated at top of their law school class – business school graduates are now highly sought-after in this ever-changing sector.
Image attributed to FreeDigitalPhotos.net Jeroen van Oostrom
Category: Business