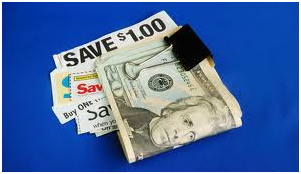 Being a student is difficult when it comes to money. Often, the loans received from Student Finance don't even cover the cost of rent, meaning it can be a struggle when you're trying to study for your degree but are also worrying about your finances. If you're finding things tough, here are some of the best ways to save money as a student.
Sign up for store loyalty cards
You know the checkout staff that are always hounding you to sign up to loyalty cards when you shop with them? Well, they are actually doing you a favour. If you're spending your money in a store, you may as well sign up to their loyalty card. They're pretty much always free and usually offer discounts and vouchers, as well as money to spend in store.
Shop at larger supermarkets
Don't be tempted to nip to those city centre convenience stores to stock up on supplies. If you're doing the weekly shop, it's well worth visiting larger supermarkets. If you stick to the budget ones, you'll often find the prices are cheaper and the offers are more frequent. If there's not one close to where you live, find out how to get there by public transport or grab a few friends and share the taxi fare, it'll still work out much cheaper than the smaller city centre stores.
Invest in travel cards
Railcards and coach cards mean even when you're struggling for money it's still possible to visit home from time to time. Homesickness can make student life gruelling at first, so it's nice to know that if you feel like you need to go home for the weekend, then you can save up to 1/3 on your train or coach fare.
Don't buy contents insurance
Sometimes your parents' contents insurance will cover you whilst you're away at university, so check the details of their policy before shelling out for your own. If it doesn't cover you, then you can often get it extended for a small fee.
For even more student financial advice, check out the Money Saving Expert guide for ideas you probably hadn't even thought of! If you still find yourself struggling to pay the rent, the good news is there are ways you can borrow money outside of Student Finance. Smart Pig specialises in student loans, so if you're still strapped for cash it's worth giving their website a look at www.smart-pig.com.
Category: Budget, Coupons, Online Shopping, Personal Finance, Saving Money