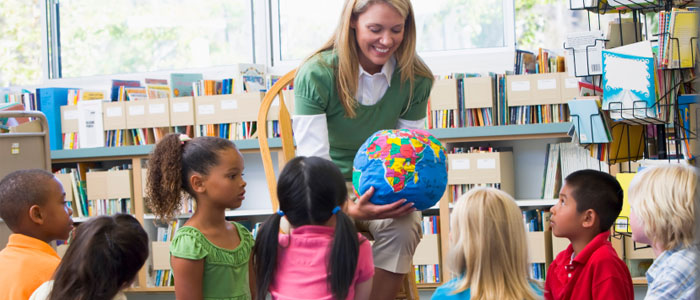 Are you looking for information about early childhood education salary and career opportunities?
Early childhood education majors have numerous career options after graduating from college. They have the option to work in schools, day cares, and other educational institutions. This field suits individuals who enjoy the presence of young children. Early childhood education professionals are equipped with the knowledge and skills to effectively evaluate the educational needs of young children. Just like any other job, salary is also one of the major considerations of professionals who embark on a career in early childhood education.
Here are the most important things that one should know about early childhood education salary and career outlook.
Nature of Work
Early childhood educators are expected to care and nurture young children as they are considered to be one of the major influences of a child. They are the ones who develop the curriculum, initiatives, and teaching strategies that will be used in the day-to-day classroom activities. Part of their job is to introduce learning by utilizing different tools and strategies like playing games with the children, reading books, watching movies, listening to music, and others.
Salary Range
The early childhood education salary depends on numerous factors such as level of education, work experience, and location. The average salary for an early childhood educator ranges from $31,000 to $76,000 annually. The salary that you will be getting also depends on the age of the children that you will be handling, and their educational needs. The highest paid early childhood education professionals are those who are handling special education for children.
How to Increase Your Salary Range
Aside from having an undergraduate degree, pursuing further education in early childhood education would greatly increase one's chance to earn a much higher salary. Professionals with doctorate in early childhood education receive salaries ranging from $30,000 to $130,000 every year.
In addition to furthering one's education, an early childhood educator may also boost his compensation package by clocking in professional development hours.
How to Earn Additional Benefits
Apart from monetary benefits, early childhood education professionals also have the ability to gain more benefits from their employers such as dental and medical insurance, retirement plan, education reimbursement, and paid trainings.
Having a degree in early childhood education and a certification in the state teaching plays a role of paramount importance in order for an education personnel to receive mentioned benefits. These benefits are part of the standard compensation packages that are offered to those who are teaching in public educational institutions.
For those who are employed in a private institution, more benefits are offered and this might extend as far as having a life insurance, childcare discount, free transportation, and paid time offs.
Just like in any other occupation, tenure in a company is also a great factor that affects one's compensation package. As you clock in more hours and your tenure becomes longer, additional premium and benefits can also be received.
Are the Salaries for Early Childhood Educators Fixed?
As mentioned, the salary for an early childhood educator depends on the level of education and rank. For most employers, only the lead teachers and administrators are the ones with fixed salaries. Teaching assistants are paid by the hour, depending on their workload.
Some individuals, especially those without much experience also choose to do volunteer work in order to gain essential experiences that would help them be more capable in handling practical scenarios. They may not earn monetary compensation from volunteering, but they would get other privileges as well.   
Employment Outlook
The United States Bureau of Labor Statistics expects a 19% increase for early childhood education salary and career up to the year 2018. This is relatively fast-growing compared to other fields. More jobs are expected to be available because of the recent baby boom. Enrollment is expected to rise — creating more opportunities for childcare workers. It was also forecasted that educators in fields like mathematics, science, and foreign languages would be in-demand in the years to come.
Knowing these important information about early childhood education salary and career will give you an idea what to expect in the coming years. This is a profession that is both timely and timeless, and is sure to withstand the test of time. So go ahead, and start exploring and planning your career path in early childhood education now.
Visit us  collegerag.net  to get more information that will help and guide you in your journey towards achieving a college education.
Category: Career