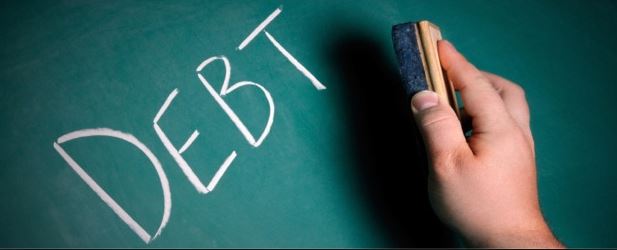 One of the most oppressive conditions a person can find himself in is a state of crushing debt. While extensive debt can be extremely stressful, there are options that can help alleviate the problem over time. Here are six tips to get your finances under control.
Set up a Budget
Knowing where the available money is going each month is imperative. It is impossible to get debt under control if there is no real accounting of income and expenditures. A budget has to balance and set aside money for paying off debt. Make a strict budget for your spending and don't go over that. Sometimes, this means only using cash for purchases until your debt is under control. Be sure to check your budget frequently and adjust as needed. While you don't want to go over your budget, setting unrealistic expectations will only discourage you from paying close attention to your finances.
Make Additional Income
There are times in which a family's expenses cannot balance with the existing income. In these instances, it might be necessary to get creative to find ways to make additional money. Another job might be in order for some people. Others might be able to sell items that are in demand. Try turning your hobby into an income to help with the expenses. You could teach music lessons, start a fitness class or consider house-sitting or baby-sitting. Whatever you decide to do, make sure you the extra money you earn only goes towards paying off your debt and nothing else.
Visit a Professional
Visiting a financial professional might be necessary for those who cannot get their budgets under control after working through the first two steps. Professional financial planners can help you come up with creative options to work with debt and get back on track financially. They can quickly come up with the best plan for you, which might take you months to do on your own.
Consolidate Debts
If you've got five different credit cards with outstanding balances that have rates of 10, 15 or even 20 percent, the minimum payments will probably add up to a significant chunk of change each month. In this instance, it might be a good idea to get a consolidation loan that has a lower rate and one monthly payment that will usually be lower than the five minimum payments. This can free up some additional cash flow to pay toward the debt.
Cash out Insurance
If you've got a whole life insurance policy with a cash value, it might be possible to pay down debt by cashing out the insurance. This will not be a good idea if you cannot replace the whole life policy with cheaper term insurance for some reason. If circumstances have changed and you're no longer insurable, stick with the whole life policy.
File for Bankruptcy
This is a last resort that most people will want to avoid, but some people will need to file for bankruptcy to get a fresh start on their finances. At times, debt can come to be higher than a family's income. This would be the time to file. Professionals can help you navigate the process and understand the pros and cons of going through with bankruptcy.
Getting out of high levels of debt can take months or years to accomplish. Those who start out with a plan and who follow it religiously will be more likely to succeed in paying it down. Getting out of debt is the first step to financial freedom, and now is the perfect time to start.
Informational credit to A C Waring & Associates Inc.
Category: Debt