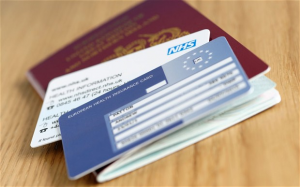 If you do a lot of travelling, there will be things you need to remember on your journeys. Making a checklist of things you need to take from place to place can help you keep track of what you have and what you need to get. There are also certain things you will need to do and consider before you head off on your travels, such as purchasing annual travel insurance. It's a good idea to consider insurance for multiple trips, in order to stay covered if anything happens while you're away.
Do's And Don'ts of Packing and Travelling
Don't pack clothes that need to be ironed. You will save yourself a lot of hassle if you don't need to find somewhere to iron your clothes, and you will also save yourself the frustration of unpacking clothes with creases in them.
Do pack your camera charger or batteries. If you are taking pictures all day every day, the battery is going to run down fairly quickly, and you're not going to want to spend the rest of your holiday regretting the fact that you forgot your charger. Charge your camera overnight so that you've got plenty of usage time in the day, and don't forget to take an adapter.
Do pack your comfy clothes that you wouldn't normally be seen walking to the shop in. After a few days you won't care what you look like, and only that you are comfortable. It's better than looking great but being miserable.
Do pack a first aid kit for those little accidents. You will be thanking yourself later if you get any cuts, bumps or bites. A simple plaster could be very much appreciated.
Do pack a hat and sunscreen. It doesn't matter what the temperature is like outside, it's still incredibly easy to get burnt abroad, even if you're skiing!
Don't pack more that third dressy outfit. Chances are, you aren't going to wear it, and if you take it 'just incase', you are taking up precious packing space for more important things.
Do stuff your socks in your shoes. You may not believe it but this old trick really does save lots of space in your suitcase, especially when stuffing more than one pair.
Do Make Sure You've Got Travel Insurance
Without travel insurance, you put yourself at risk of falling ill or having an accident without any financial backup. The chances are, everything will be okay and you won't suddenly fall unwell. However, having an accident isn't out of the question. If you broke an arm or leg or something happened that could cost you a small fortune, you won't have to worry about your holiday turning into a financial crisis once you get back home. Don't let unnecessary bills trouble you. If you get yourself covered with travel insurance, it can take the weight off your shoulders. Money troubles should be the last thing on your mind when you are on your travels, so consider getting yourself covered by annual travel insurance.
http://www. voyagertravelinsurance.co.uk/ travel/annual-multi-trip- travel-insurance
About the Author:

Article contributed by Garima Mehta.