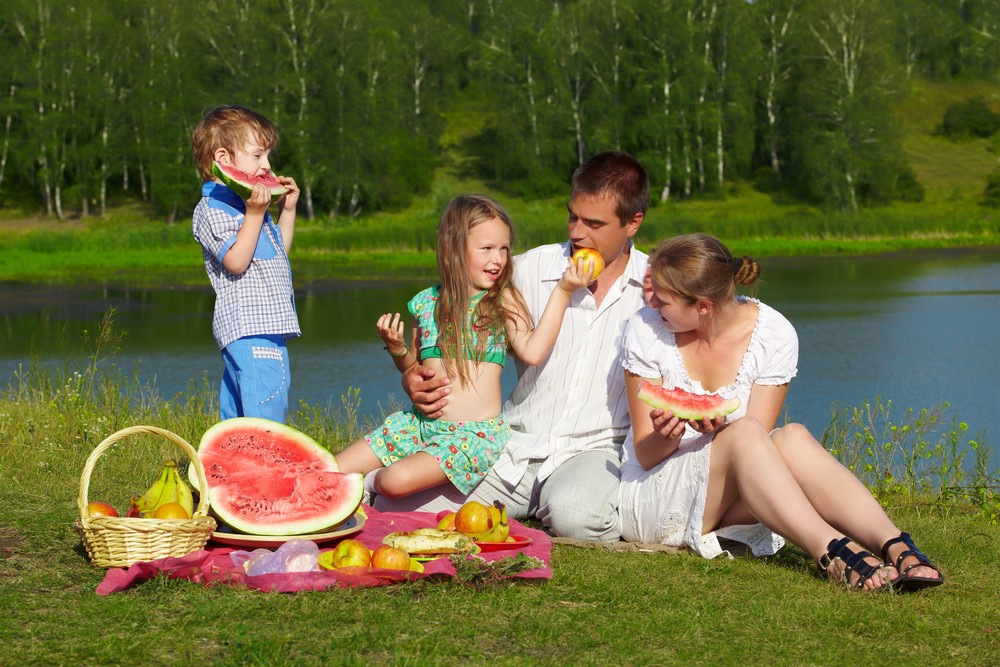 London City is not only popular for its skyscrapers, swanky shopping malls, and historic monuments; the city also has abundance of open green spaces.
And these open spaces are perfect to enjoy a relaxing picnic with your friends and family members.
So, if you are not able to decide exactly where you should have your picnic, allow me to discuss the top 7 picnic spots in London.
Holland Park
This is a perfect place to escape the hustle-bustle of the swarming city life of London and enjoy a picnic with your loved ones.
Tucked in one of the elegant districts of London, this garden has abundance of cooling woodland glades, open space for games, grassy knolls, and playground for both the adults and the kids.
St James Park
Enjoy a nice and relaxing picnic at one of the royal gardens in London City. Being one of the oldest royal parks, the park is surrounded by three palaces.
The park dazzles with a central lake, sandwich shops, a fine dining restaurant, and you may spot some rare migratory birds as well. Make your picnic more happening by feeding crumbs to swans, ducks, and squirrels.
Richmond Park
Located at a distance of 30 minutes from Central London, Richmond Park has all the elements you desire from an ideal picnic spot. The park covers a total area of 2,500-acres and it is the largest Royal Park in London.
The park is surrounded by a tall brick wall and you will have to decide which gate you want to use to enter the park. The park has cycling, walking, and horseriding trails, the kids will surely cherish animal watching.
Victoria Park 
Opened in 1845, Victoria Park (also known as People's Park) is certainly one of the best parks to have a picnic. Once you are at the park, you will surely cherish the boundaries of the park having countless varieties of Kentucky coffee trees, chestnuts, landscaped garden, and cherries.
There are separate playgrounds for the kids and they also get to enjoy wildlife enclosures and there are also tennis courts and bowling greens.
Jesus Green
Located towards the North of the city centre Jesus Green is, undoubtedly, one of the great spots to enjoy a picnic.
So, when you are done exploring the major attractions of London City, you can relax at this family friendly park. The park offers toilet and disabled facilities; you can pick up a quick snack from various refreshment kiosks.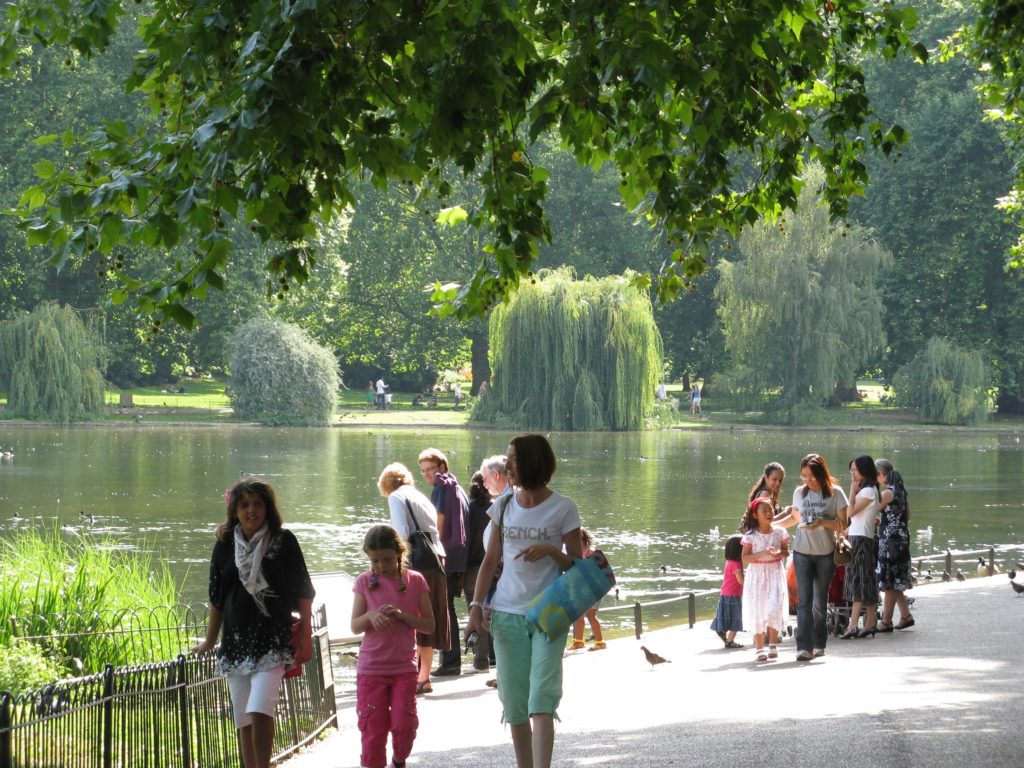 If you are visiting on Sunday, then you can enjoy band concerts while enjoying a nice picnic. Enjoy playing tennis at six courts (four tarmac and two grass).
There is a railway-themed playing area, so the kids can enjoy playing on the railway engine. The kids also get to enjoy cradle seat swings, spring tractor, and agility climber.
London Fields

  
You will certainly like to spend some extra hours after having a great picnic, that's the kind of charisma this park has. The park has a great lido (outdoor swimming pool) where you can test your swimming skills.
What's more interesting is that there is a separate barbeque area as well. There is Stoneway Market just a stone's throw away, so it is convenient to catch picnic food & drink from there.
Jones Family Project
Because you cannot always depend on London's weather, Jones Family Project is a great alternative for enjoying an indoor picnic with your family members.
Conveniently located right opposite of Hotel Hoxton, the place is started by a group of friends and all of them take great pleasure in sharing a common passion for food, drink, and having a good time with the friends.
Author Bio
Sophia Jones tries to live her life like the sun – setting her sights high and vowing to always rise up again. Always game for an adventure, Sophia loves widening readers and her own expectations of our vast, beautiful world. As a journalist, Sophia writes to inform. As a creative writer, Sophia strives to inspire. Overall, she hopes to captivate. She currently writes for sites like Qwikfix etc.
Category: Travel