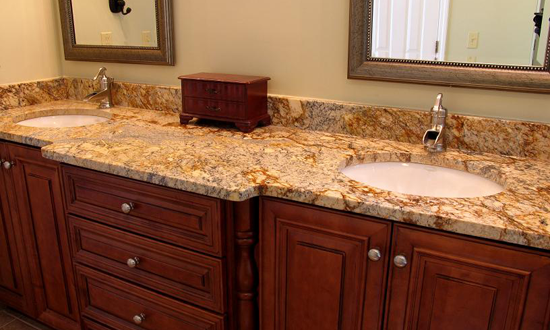 Is it time to remodel your bathroom? Is your bathroom saying, "HELP!"? If you bathroom isn't your space of calming and relaxation then it's to remodel. That area should be your sanctuary, you're escape from everyday life. If that's not happening then you need to keep reading. When it comes to remodeling your bathroom you need to have an idea of what you want. What makes you happy? Country, vintage or modern? Maybe even something exotic and unexpected. Regardless of what "theme" you want there are ways to save money while turning your bathroom into your own peaceful retreat. Here are some tips to help you save while still getting what you want.
1. Don't Buy New, Reuse
Do you have a bath tub that you aren't ready to part with yet? Well, there's no need to do that. You can revamp your current tub if it's made of porcelain, fiberglass or even cast iron. You can get a DIY refinishing kit and that should do the job for you. Buy reusing what you already have that's able to be refinished you can save money or use that money in another area of the bathroom. You can also have an old shower or tub relined which is much cheaper than totally replacing them.
2. Updates Go Green
If you've chosen to replace your shower head or toilet keep energy saver styles in mind. Not only will they benefit the environment by conserving water usage but it will help with your utility bills as well. You can reduce your water bill and electric bill by purchasing the energy saving models available. Also, the green products often cost the same or even less than the non energy saving models. There are also the materials that have been made from recycled items. That also helps the environment and often costs less as well.
3. Grout And Caulk Replaced
Replacing the grout and caulking in your bathroom may not be one of the first things on your mind. Often times many people overlook this detail when remodeling their bathroom. In Lancaster bathroom remodeling is easier with experts to help you remember this details normally forgotten. Replacing the grout can drastically change the look of the entire bathroom and they're so inexpensive it's almost crazy not to replace them.
4. Paint
Repainting the bathroom is the most drastic way to rejuvenate your bathroom without doing an entire remodel. A new paint color will make it look like an entirely different bathroom. With the right color choice you can make a small bathroom look more spacious. When you chose your paint be sure to take into consideration the climate change and humidity of the bathroom. There are special bathroom paints that will help to repel mildew and mold growth. Something with a satin finish is often recommended.
5. Tile
Tile can get costly, especially if you're using a professional to lay the tile work for you. You should concentrate on high traffic areas if you're going to tile the floor. If you're looking to do the shower or bathroom walls you may want to consider doing a backsplash or a horizontal stripe and painting the rest. This will look very nice and save money at the same time.
I'm Andrea Jensen, interior designer. It's my job to help people make their homes more beautiful.
Category: Home Renovation